Holly Madison is an American model, TV personality, dancer, and actor who has a net worth of $10 Million. She first rose to fame after being one of the girlfriends of Playboy magazine co-founder named Hugh Hefner.
Madison gained massive success for her appearance in the popular Playboy magazine. She spent several years in the Playboy mansion where she did modeling work for the magazine.
Despite this, Madison is also known for appearing on the reality TV show "The Girls Next Door". Following her success on TV, she started her reality series called "Holly's World" in which she starred from 2009 to 2011.
What is Holly Madison's Net Worth?
[table id=328 /]
Early Life
Holly Cullen was born on December 23rd, 1979, in Astoria, Oregon. After spending a couple of years in Astoria, the family relocated to the small town of Craig on Prince of Wales Island in Alaska when Holly was just two years old.
There she attended middle school but later moved to Oregon with her parents. Holly went to St. Helens high school in Oregon, where she graduated. After that, she studied theater and psychology for two years at the University of Portland.
In 1999, Holly flew to Lose Angeles to pursue her further studies at Loyola Marymount University. However, she was not able to pay the tuition fee, so she began working as a model for the Hawaiian Tropic suntan lotion. She wound up getting a job as a waitress at the Hooters.
Career
Holly Madison kicked start her career by working as a model and waitress which led her into the Playboy Mansion. At the age of 21, she got an opportunity to appear in the Playboy Mansion. She quickly became a closer girlfriend of Hugh Hefner but money was still an issue in her life.
During her early career, Madison was in debt which forced her to ask Hugh Hefner for permission to live in the Playboy Mansion. At this time, she was 22 years old, Hefner accepted and allowed her to live in the mansion.
After that, Holly's finances and even her life were completely controlled by Hugh Hefner. While living in the Playboy Mansion, she was not allowed to make money from anywhere else. A few years later, Holly had cosmetic surgery to become successful in showbiz.
Madison had breast enhancement surgery in 2001 and later got rhinoplasty in 2003. While staying in the Playboy Mansion, she was closer to Hugh Hefner which helped her to get bigger opportunities in the entertainment industry.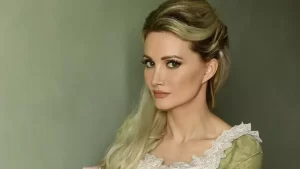 Breakthrough
In 2002, many of the Playboy girls decided to leave the mansion, and as a result, Madison became the new "number one girl" of Hugh Hefner. From that point on, she became acting as Hefner's girlfriend as well as his closest partner in Playboy.
In the following year, Madison got a chance to appear in the reality TV series called "The Girls Next Door". This show was showing the inside look of the Playboy Mansion to viewers. In addition, it also gave viewers Madison's life story and her personality which helped her to gain recognition all across the globe.
Later, Madison found herself becoming Playboy magazine's regular model, posing for the very first time with her The Girls Next Door co-stars in a 2005 issue. She eventually became Playboy's studio intern and also served as a junior photo editor. Moreover, she helped create The Girls Next Door calendars.
Madison continued to star in "The Girls Next Door" for its five seasons alongside other Playboy Playmates including Bridget Marquardt and Kendra Wilkinson.
This model made headlines in 2008 when she announced that she wants to get married to Hugh Hefner and have kids. Their relationship ended after Hefner stated that he had no plans to begin his relationship with Madison.
Further Success
After her breakup with Hefner, Holly left the Playboy Mansion and was no longer in the sixth season of "The Girls Next Door". That same year, she made her return to television, participating in the dance reality series "Dancing with the Stars". Soon, she was forced to quit the show after having an injury.
Then, Madison began starring in the burlesque show Peepshow in 2009. The show was set to run for three months at Planet Hollywood in Las Vegas. However, producers decided to extend the show when they discovered its popularity. Madison was a performing artist in Las Vegas from 2009 to 2012.
Madison began starring in her show called "Holly's World", a reality show which showed her new life in Las Vegas. This show was all about Holly's life in Playboy Mansion as well as her time while performing at Planet Hollywood.
Other Ventures
Madison is an author and published her book entitled "Down the Rabbit Hole: Curious Adventures and Cautionary Tales of a Former Playboy Bunny" in 2015. In this book, she expressed her life in the Playboy Mansion, and it earned her massive success after becoming the New York Times Bestseller book.
"The Vegas Diaries: Romance, Rolling the Dice, and the Road to Reinvention" was her second memoir which she published in 2016. It also became the bestseller as her previous book was.
Apart from that, Holly is one of the most recognized models in the country. She started getting endorsement gigs when she began her career. Madison has done endorsement work for brands including Movietickets.com, AMI Clubwear, and NV supplements, among others. Holly was also approached by "VIP Fan Connect" with whom she signed an endorsement deal.
Personal Life
In 2001, Holly Madison started dating Playboy Magazine founder "Hugh Hefner". At first, she was one of many girlfriends of Hefner but in 2002 she found herself being his number one Girl. However, Hefner didn't marry her and their relationship ended in 2008.
In late 2011, Holly Madison and American businessman Pasquale Rotella started dating. The couple welcomed their first daughter "Rainbow Aurora Rotella" in March 2013. Later that year, the couple eventually announced their engagement.
Madison and Pasquale married in September 2013 which was held at Disneyland. In August 2016, their second child, son "Forest Leonardo Antonio" was born. Two years later in 2018, Madison and Pasquale filed for divorce which was finalized in Feb 2019.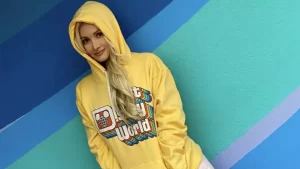 Real Estate
Holly Madison accumulated a net worth of a whopping $1 Million which allowed her to spend millions on her expenses. She and her former husband "Pasquale" spent $3.475 million on a mansion in Las Vegas. They bought this property in 2013 which is spread over 10,500-square-foot of space.
In 2015, Madison discovered another property in LA which was built back in 1926. This mansion sits on over 8,500-square-foot which she bought for about $7.1 Million.
The home features beautiful fountains, landscaped gardens, a swimming pool, and breathtaking views from terraces. Holly stayed in the house for two years and in 2017 she listed the property on the market. She wound up selling the house for $8.225 million.
Career Highlights
The Girls Next Door (Reality series, 2005-2009)
Holly's World (Reality show, 2009-2011)
Down the Rabbit Hole (Book, 2015)
Being one of Hugh Hefner's girlfriends (2001-2008)
Holly Madison Net Worth
Holly Madison is one of the most popular Playboy models. She made a name for herself in the modeling world through her appearance on the reality series "The Girls Next Door". Outside of being a model and dancer, Holly Madison also tried her hand at some other ventures.
She began her career by working at the Hooters and now became one of the world-famous stars. Madison makes money from several ventures including modeling gigs, brand promotions, acting in films, etc.
She also appeared in numerous TV shows such as The Ellen DeGeneres Show, Keeping Up with the Kardashian, Celebrity Family Feud, Dancing with the Stars, Phenomenon, and many more. As of 2023, Holly Madison's net worth is estimated to be $10 Million.
You May Like: