Kai Cenat's Net Worth is estimated to be around $9 Million. He is an American Twitch streamer and YouTuber from New York City. He is best known for creating unique and incredible comedy videos on his YouTube channel.
In October 2022, Kai came to the spotlight when he became the most subscribed Twitch streamer at the moment. Growing up, Cenat had his only goal which was to earn at least 1 million subscribers on his channel before graduating from high school. Kai worked so hard to achieve that number.
He rose to fame after collaborating with "AMP" which is a collective YouTube channel founded by "Agent 00" in 2019. Kai joined this group in early 2020, becoming the last member of the group.
Over the years he made a name for himself on social media as a solo act as well as a collaborator. Despite his presence on social media outlets, he expanded his career by creating his Twitch account where he usually shares his prank videos.
What is Kai Cenat's Net Worth?
[table id=35 /]
Early Life
Kai Cenat was born in the Bronx, in New York City on the 16th of December 2001. He has twin sisters, an older brother, and a younger brother. While growing up he began watching his favorite YouTubers and entertainers on YouTube.
As a child, he wanted to become a professional dancer but later he discovered that becoming a social media star would be the best career for him. In order to pursue his career as a content creator he created his Instagram account while attending school in 2017.
Soon after that, he started posting sketches on his Instagram and Facebook. In 2019 he graduated from Harlem's Frederick Douglass Academy. He then attended Morrisville State College where his plans became more crystalized.
Once he got the college, Kai knew there were only two paths that he could follow, "He could get his degree and work a normal job", or "He could drop out of college and pursue his dreams of YouTube".
Kai knew that he never wanted a normal life so he made the brave decision to follow his dream of becoming a YouTuber. After dropping out of college, he began uploading new content on a daily basis.
Career
Kai began his career by uploading comedy and entertaining skits on his social media platforms and his content started getting viral. Then one of the biggest milestones in Kai's career was collaborating with his fellow content creators at "AMP" also known as "Any Means Possible".
Kai started making unique content with other members of AMP including ImDavisss, Agent 00, Chrisnxtdoor, Duke Dennis, and Just Fanum. Around that time he was still attending college classes. About half of these guys were introduced to one another while gaming online.
Then a couple of months later they were all meeting in real life to create some of their very first videos. As a collective, this group officially founded its YouTube channel in early 2020. They began uploading their videos and in July 2021 they already amassed over 1 million subscribers within a year and a half later.
During that time their content was focused on comedy, gaming, as well as surviving boot camp, and so much more. Shortly thereafter all six members of AMP pulled their resources together on a house where they now work and live with one another.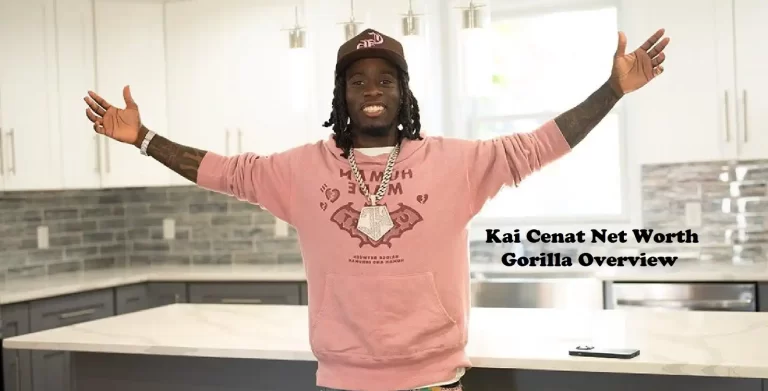 Breakthrough
On the other hand, Kai is also working on his own YouTube channel to garner more audience. In 2021 Kai doubled his production schedule. Now he usually posts at least one video per week with some stunts like becoming a pro cuddler or pretending to be a popular record producer.
In January 2022 Kai uploaded the video titled "Fake Producer Prank On Famous Rappers!" that earned over 4.7 million views on YouTube. In terms of his workflow, Kai generally films content for his own channel every other day while reserving a back towards the end of the month to film group videos with "AMP".
He's also extended his presence on social media by making his own Twitch page which has blown up in a short amount of period. On his Twitch account, Kai gained popularity when he started including hip-hop star guests on his streams, such as Lil Baby, Bobby Shmurda, and 21. Their appearances helped him to grab the attention of a larger audience from all around the world.
Some of the most popular videos on his YouTube channel include "Hanging Out With Lil Uzi Vert!", "Muckbank with Polo G!", "Living With SPEED For 24 Hours!", "I Bought My Mom A House!", and many more.
Other Ventures
2022 was the biggest year for Kai Cenat in which he met with many high-profile celebrities including hip-hop stars. Kai also released his debut single "Bustdown Rollie Avalanche", featuring NLE Choppa in May 2022.
The music video for the song racked up over 10 million views on YouTube. Then the rapper Polo G contacted him and told him that he had an acting role in his song "Distraction".
Kai Cenat exceeded his follower count goal and he is now the number one subscribed person on Twitch. On this platform, he mainly focuses on gaming, entertainment, and comedy-related content.
Career Highlights
Here are some of the top highlights of Kai Cenat's career:
Bustdown Rollie Avalance (Debut song, 2022)
12th Streamy Awards -(Streamer of the Year and Breakout Streamer, 2022) – Nominations
Appearance in the music video "Just Wanna Rock" by Lil Uzi Vert.
Kai Cenat Net Worth
As of 2023, Kai Cenat's Net Worth is reportedly $9 Million. He has made more than $1 million in the last year from his video output and working with many other artists. The bulk of his fortune comes from his YouTube channel, Twitch channel, and other business endeavors.
He has more than 2.4 million subscribers on his YouTube channel. Most of his videos wound up getting over 3 million views and some of them even crossed 10 million views. Kai also launched his own merch line which includes shirts, apparel, posters, etc.
You May Like: