BruceDropEmOff is an American Twitch star, TikToker, and YouTuber who has a net worth of $2 Million. He is best known for being one of the most popular streamers on Twitch and all across social media.
His real name is Bruce Ray Jones, best known by his online name BruceDropEmOff. He came to popularity with lots of gaming, and comedy videos, as well as streamings that he uploads on his YouTube channel and Twitch account.
After getting enough recognition on that platform he expanded his social media fan base by creating more profiles on social media outlets.
What is BruceDropEmOff's Net Worth?
[table id=5 /]
Early Life
Bruce Ray Jones was born on September 23rd, 2000 in Riverdale, Georgia. Bruce was raised in the nearby Clayton County area. Growing up he developed a passion for fashion and gaming. He attended Kendrick Middle School before heading off to high school.
During his teenage years, Bruce had to battle back against depression as a result of the difficulties he was facing in school. He had been suspended numerous times early on in his high-school career for misbehaving.
On the other side, his family life was not good. He spent much of his childhood with his mother. At the age of 13, Bruce moved into his father's house. He didn't see his mom again for nearly five years. At the age of 18, he eventually graduated from high school.
Career
While in high school, Bruce discovered YouTube and began using it as an outlet to soothe his troubled mind. He met his girlfriend Dana in the ninth grade. They didn't officially start dating for a couple of more years.
In the meantime, Bruce was passionate about fashion and began shopping at outlets like H&M and PacSun. Outside of those events whenever he had some free time he used to work as a content creator. His earliest experiences with YouTube mostly circled around his love for playing NBA 2K15.
In January 2015 Bruce created his YouTube channel and named it BruceDropEmOff in honor of his 2K creators KELL HITEMUP. His earliest content was mostly around NBA 2K. But those original videos never found much of an audience.
So Bruce decided to focus more on the streaming side. He started watching as many streamers as he could to learn from the best. Bruce particularly enjoyed the work of CashNasty who used to host a weekly event in his stream known as "SINGING WEDNESDAY!!!!".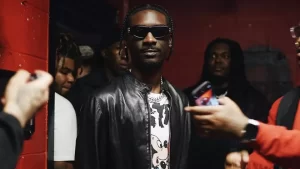 Breakthrough
Bruce became a hit with many of the members in Cash's feed. He started uploading his appearances onto his own YouTube channel where many of the clips racked up thousands of views.
Bruce then expanded upon the idea of doing the same thing with other popular streamers such as ANIMEILLUMINATI and FlightReacts, among others. Once those videos began to gain views he started uploading his 2K content as well.
Over the next few weeks, Bruce's subscriber count went from 9k to almost 40k. Not to mention, he was still in the ninth grade around that time. It was during his sophomore year in high school Bruce's YouTube channel gained real traction.
That year he reached a milestone of reaching 50k subscribers. He also collaborated with Curse. Once his association with that brand came to an end Bruce finally dedicated himself to becoming a Twitch streamer.
Twitch Account
Bruce originally created his Twitch account in April 2015. But he didn't host a stream until January 2017. Outside of just playing 2K, he set himself apart from other famous streamers, by turning his channel into a full-fledged community.
Now that he was focussing so much on his Twitch content, however, his YouTube uploads fell off. At the same time, he left his father's house behind and moved back in with his mom at the age of 18.
Bruce made a point of streaming as often as possible. This remarkable tenacity led to a steady increase in his followers and subscriber counts on his platform. In April 2017 Twitch launched an affiliate program that allowed streamers to monetize their product.
Thanks to all that hard work, Bruce became one of the first to earn affiliate status. He graduated from the Twitch partnership program. He has managed to build this platform from the ground up while using just his PS4.
Once he began earning a little bit of revenue, Bruce brought himself a brand-new gaming laptop. He became a reoccurring guest on the Austin show on a podcast like a stream with over 20k regular viewers. He also earned the milestone of achieving over a thousand concurrent viewers for the first time.
Recent Work
In the summer of 2018, Bruce hosted a game of "Among Us" against viral rapper Soulja Boy. After uploading that stream to his YouTube channel it became one of his most viral videos ever. At that time his YouTube channel was suddenly growing once again.
In July 2018 Bruce also fulfilled his longtime dream of launching his very own fashion line named "Condone". Today he has well over 800k followers on Twitch, as well as 30k paid subscribers.
Thanks to all this incredible success, Bruce was grabbed up by one true king, otherwise known as "OTK". A gaming organization based out of Austin Texas that specializes in highlighting the work of successful streamers.
Personal Life
After his high school graduation, BruceDropEmOff started dating a girl name, Dana. The two first met while studying in high school but their relationship started after a couple of years. Both of them often share their pics on social media.
BruceDropEmOff Net Worth
As of 2023, BruceDropEmOff's net worth is approximately to be $2 million. He made all that money from his YouTube channel as well as his Twitch account. Bruce made a name for himself through his unique content and hard work.
Additionally, he released his clothing line Condone which is another great source of his income. His social media accounts serve as a platform for brand collaborations and sponsorships.
There is no doubt about it as Bruce's subscribers continue to build all across multiple platforms. After discovering his success we don't think it will be long before Bruce drops him off and reaches the next big milestone in the streaming industry.
You May Like