Aria is an Indian K-pop singer and dancer who has a net worth of $1 Million. She is best known for being the youngest member or "maknae" of the all-girl K-pop band known as "X: IN".
Aria is taking the internet by storm with her unique talent and dancing skills. She became a social media sensation when she became the second Indian K-pop Idol to debut in the Korean pop industry, after Shreya Lenka of the multinational girl group Blackswan.
The Indian K-pop star went viral on TikTok and various other social media platforms and earned thousands of followers. She started her training in 2022 and had the breakthrough of her career in 2023.
What is Aria's (K-pop) Net Worth?
[table id=541 /]
Early Life
Kunju Gauthami a.k.a Aria was born on March 12th, 2003, in Kerala, India, to a Hindu family. She is quite new in the industry so it is hard to say anything about her personal life, regarding her family and education details. Gauthami learned different languages including Hindi, Malayalam, English, and Korean.
While spending her childhood in Kerala she developed an interest in dance and began listening to Korean music. In 2011, she got a chance to play a character of tea (Ammu) in a Malayalam film called Melvilasom.
Career
Gauthami decided to pursue her career in the Korean music industry and started training under GBK Entertainment in January 2022. She continued to train in the agency until February 2023 and in the meantime she found success.
In November 2022, GBK Entertainment announced that Gauthami would be one of the five members of the newly build girl group known as MEP-C. However, she dropped out of the group due to some personal issues.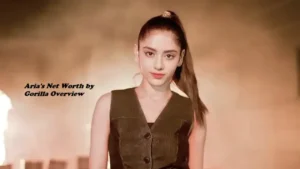 Breakthrough
Before her big break, Gauthami adopted the new stage name of "Aria" and then entered Korean music. In February 2023, she joined ESCROW Entertainment and became a final member of the girl group "X:IN" in the following month.
It was Aria who suggested the band name X:IN which means "to go further" in Latin. After joining the girl group, Aria became the second K-pop Idol and the first Malayali K-pop singer to debut in the Korean pop industry.
Further Success
On April 11th, 2023. the X:IN K-pop group released their debut music video titled "Keeping The Fire". The track became such a big hit by pulling over 3.6 million views within 3 months of its release.
Their pre-debut single "Who Am I" was released in March of that year, before their first project. Aria currently performs on live shows along with other X:IN members including E.sha, Nizz, Nova, and Hannah.
 Thanks to her unique looks and standout performances, Aria became grabbed the attention of Korean and Chinese audiences. The Indian K-pop singer Aria made her live show debut at the South Korean music event called "SBS Inkigayo". At this concert, she performed the song Keeping The Fire with other X:IN members.
Other Ventures
The Pop group X:IN created their YouTube channel in March 2023 by uploading their first video "Who Am I' Performance Video" which has over a million views. From there, the group continued to post one video after another and garnered nearly half a million subscribers on their channel.
Outside of her collaboration with X:IN, Aria gained a lot of popularity on social media with her presence. She joined Instagram under the name of "Aria Ami" in February 2023. As of now, she is about to reach 200k followers within a few months.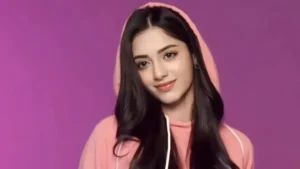 Career Highlights
Being the youngest member of the K-pop band X:IN
Being the 2nd Indian K-pop singer to debut in the Korean music
Keeping The Fire (Debut album, 2023)
Aria (K-pop) Net Worth
Aria is one of the rising stars in the Korean pop scene and garnered massive fame in 2023. She began her career in 2022 and immediately reached the peak of her career. Aria is making a good amount of money from performing live shows all across Korea.
She has millions of fans in India, China, and Korea. Following her success in music, she started getting offers for brand endorsements. As her social media following is growing, she is making thousands of dollars per month. As of 2023, Aria's net worth is estimated to be $1 Million.
You May Like