Adam22 is an American YouTuber and Podcaster who has a net worth of $3 Million. He is best known for hosting the pop-culture-oriented podcast called No Jumper. His podcast channel earned him great popularity all across the world.
He is a multitalented personality who made a name for himself as a rapper, BMX rider, and record executive. Adam22 has over two decades-long careers in the entertainment industry and has built one of the largest YouTube Networks.
The man has an eponymous YouTube channel where he garnered over 1 million subscribers. Additionally, he is quite active on social media and has millions of followers on different platforms.
What is Adam22's Net Worth?
[table id=544 /]
Early Life
Adam John Grandmaison was born on November 24th, 1983, in Nashua, New Hampshire. His mother was a librarian while Adam's father Philip J. Grandmaison was a City council member.
Moreover, his dad was a close friend of former United States President Bill Clinton. His father Philip was convicted of mail fraud in 1996. As a result, U.S. President Bill Clinton pardoned his dad and supported him to get out of the case.
Adam grew up with his sister and was an internet kid. He had spent all his free time on message boards and other corners of the internet. At the age of 9 years old, Adam began playing video games while listening to all types of music.
Career
During the fourth grade, he discovered rock music like "Green Day". By the time he was in sixth grade, he was seen listening to Smashing Pumpkins and Nirvana.
As a kid, he got obsessed with underground rap and rock music including Gucci Mane's hit single "Bricks". He was inspired by lines of the song "Bricks" and decided on the name of his future blog called "No Jumper".
In addition to video games and music, Adam22 also found his passion for riding a BMX bike. In 2006, Adam moved to New York and launched a BMX website "The Come Up". Soon, he created "ONSOMESH*T" a BMX riding team.
One day he was paid $1.5k for an advertising gig on his BMX Blog. About six months later, he made a lot of money and lost 60 pounds. For a short time, Adam was playing online Poker and making a decent cast. However, he quit this to focus on his blog.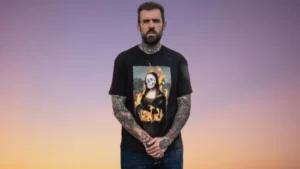 Breakthrough
The turning point of Adam's career arrived in 2015 when he started a project, an underground rap podcast a.k.a "No Jumper". In the beginning, he employed a couple of BMX guys. Originally, No Jumper wasn't just a podcast, instead, he was sharing his daily life vlogs.
Later, he began interviewing pop culture tastemakers and rappers. Adam came to the spotlight when he interviewed one of his friends Xavier Wulf, a rapper. That video was uploaded on Adam's BMX channel and it went viral in a short period within rap communities.
Following that, Adam quickly realized the potential of underground rap interviews. At the time his podcasts were mostly audio so he began focussing on creating more content on his No Jumper podcast channel.
Further Success
He gained recognition in hip hop after inviting some of the prominent rappers like Juice WRLD, Young Thug, Lil Yachty, and Tekashi69 on No Jumper. Adam uploaded a podcast video with the late rapper, XXXTentacion on his channel which wound up amassing over 21 million views.
Following his success in interviewing rappers, Adam22 started inviting live streamers, executives, fashion designers, and Hollywood actors to his podcast. The man has managed to earn over 4.6 million subscribers on his YouTube channel known as "No Jumper".
Other Ventures
In 2016, the show would expand, and No Jumper launched its first weekly podcast with the crew. Next year, his retail store relocated to a much nicer area "Melrose".
In 2017 Adam22 was appointed as a host of the Miami's concert "Trap Circus Music Festival". The following year, he hosted the memorial event for his late friend XXX Tentacion which was held at his LA retail store.
In 2018, Atlantic Records launched a label imprint with No Jumper. Following that, Adam released the song Hard featuring Tay-K, and the track garnered hundreds of millions of streams on Spotify. However, his Atlantic deal didn't last long and they parted ways.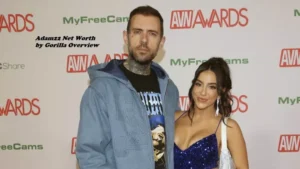 Personal Life
In September 2016 Adam22 started dating Lena The Plug who is an internet personality, film star, and model. In November 2020, the couple welcomed their daughter Parker after being engaged a year earlier.
Around 2017, Adam teamed up with his girlfriend Lena the Plug, and began featuring in personalized adult movies for the Onlyfans website. At the end of 2021, the couple introduced a new podcast show Plug Talk with the idea of interviewing adult film celebrities on Onlyfans. 
Real State
Adam22 has a net worth of $8 million which allows him to buy a massive mansion. Adam22 and his wife Lena bought a lavish house in August 2019. This beautiful house is located in one of the most expensive places in Los Angeles, California.
Career Highlights
 No Jumper (Podcast)
Hard (Music video, 2018)
LIL PUMP BUYING $1000 SHOES AT THE MALL (Vlog, 2017)
The Xxxtentacion Interview (Podcast video, 2016)
Adam22 Net Worth
Adam22 is one of the wealthiest content creators on the internet. He has been making millions of dollars since he had a breakthrough with his podcast. In one of his interviews, Adam22 revealed that he earns $1 Million per month from his No Jumper Network.
Additionally, his source of income comes from numerous sources including his business ventures, shows, etc. In November 2021 the man created a new show Plug Talk which is another great contributor to his wealth. As of 2023, Adam22's net worth is estimated to be $8 Million.