Silento is an American rapper, singer, and songwriter who has a net worth of $1.5 Million. He rose to fame after releasing his debut single "Watch Me (Whip/Nae Nae)" which went viral. That track went on to number 3 on the Billboard charts, starting the biggest dance craze of 2015.
Following the success of his single, Silento has made more headlines for this erratic behavior than he has for his music. Apart from that, the rapper gained more popularity for his further hit projects including "Fresh Outta High School" among others.
What is Rapper Silento's Net Worth?
[table id=367 /]
Early Life
Richard Lamar Hawk aka Silento was born on January 22nd, 1998, in Stone Mountain, Georgia. He grew up in the small area of Stone Mountain where he and his older sister were raised by their mother, aunt, and grandmother.
Ricky was passionate about music from a young age. He began performing in a group known as YSK when he was just 13. Later in life, he decided to start performing on his own. In 2012 he went to Redan High School in Dekalb County, Georgia.
Career
Ricky began his musical career by working on tracks with his seventh-grade friend, the real DJ Grat. He started performing under the name Silento, a moniker inspired by his motto of less talk and more action.
From there, he began producing family-friendly tunes. However, his aunt had a different path in mind for him, she wanted him to become a pharmaceutical like her, but he was not interested.
At first, Silento wasn't a professional dancer or trained vocalist but he was confident in his skill. He began performing at school events, birthday parties, and skating rings.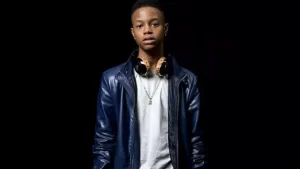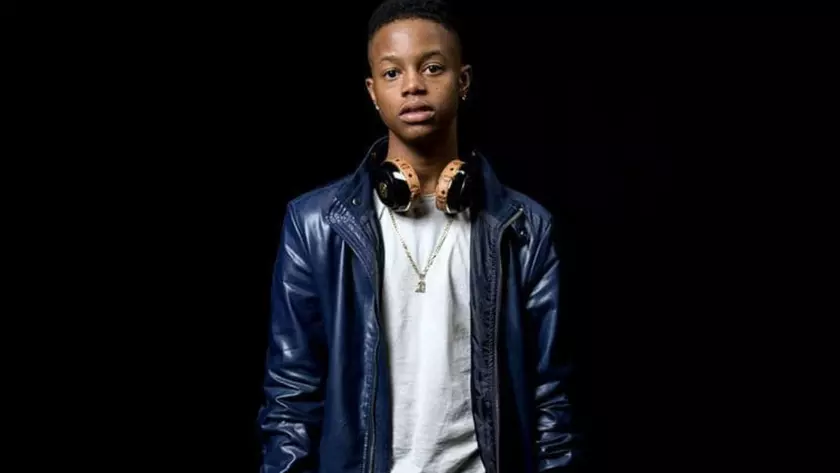 Breakthrough
Silento had a big break in his career when he posted an Instagram video of him singing and dancing to the song "Watch Me (Whip/Nae Nae)". It quickly got hundreds of comments on it. His debut single made him an international star.
From there, Silento knew that he had a hit on his hand so he contacted Bolo Da Producer, to get into the studio. In December 2014, he went on to record his single "Watch Me (Whip/Nae Nae)". It was released independently on SoundCloud in early 2015.
By the next week, Capitol Records had signed a Silento. In June 2015 the music video of the song was uploaded which was filmed in Atlanta and featured fans dance crews and people of all ages. From there, countless other videos with people's own renditions began blowing up online.
Moreover, the music video for "Watch Me (Whip/Nae Nae)" amassed over 1.9 billion views on YouTube. It climbed to the three spots on the US Billboard Hot 100. Thanks to his success, Silento has a net worth of $1.5 Million.
Other Ventures
In the Summer of 2015, Silento performed his hit single "Watch Me" alongside the cast of Black "Black-ish" at the BET Awards. That same year he made his first TV show appearance on the famous talk show "Good Morning America".
Upon his breakthrough moment, it took a few more years of work for Silento to release his debut album "Fresh Outta High School". This album was released in 2018 but things began to take a turn for the worst in Silento's story.
Silento's debut EP "SilentóMOB: The Doctor's Exclusive" came out in May 2019. Next year, he dropped his mixtape titled "Skyrolyrics" and followed this up by releasing another mixtape "Bars Behind Bars" in March 2021.
Personal Life
In 2019 he appeared on an episode of the "Doctors" to discuss his battles with mental health and depression. He told them that before the monumental success of "Watch Me", he was struggling with his mental well-being.
In the summer of 2020, the rapper was arrested twice, for committing some bad acts. One of which involved a hatchet. Less than a year later, he has been arrested once again, this time for committing a serious crime on his cousin, Frederick Rooks.
His cousin was found shot and passed away on January 21st, 2021. At this point, Silento is being held under lock and key at DeKalb County Jail as he awaits his pending trial.
Career Highlights
Watch Me (Whip/Nae Nae) (Debut single, 2015)
2015 Teen Choice Award, Rap/Hip-Hop Track _ Nomination
2015 MTV Video Music Award, Song of the Summer _ Nomination
2015 Soul Train Music Award, Best Dance Performance _ Won
2017 26th Seoul Music Award, Global Collaboration Award _ Won
Silento Net Worth
Silento was spotlighted with his breakout single "Watch Me (Whip/Nae Nae)".  The rapper climbed to nearly the top of the Billboard Charts back in 2015 with this one-hit-wonder.
Around that time he was at the peak of his career and accumulated a handsome fortune. As of 2023, Silento's net worth is estimated to be $1.5 Million.
You May Like: