Samara Weaving is an Australian actress and model with a net worth of $3 Million. She rose to fame for her immense performance as Indigo Walker in the TV soap opera "Home and Away". The show ran from 2009 to 2013 and earned her AACTA nomination for Best Female Performance.
Following her success, Samara started appearing in some major projects including "Squirrel Boys" and "Ash vs Evil Dead". In 2023, the actress came to the spotlight once again after starring in the hit series "Scream VI".
Samara began her acting career in n her home country Australia. But she is probably best known to American audiences from her role in the series "Nine Perfect Strangers", alongside cast Nicole Kidman, Melissa McCarthy, and more.
What is Samara Weaving's Net Worth?
[table id=295 /]
Early Life
Samara Weaving was born on February 23rd, 1992, in Adelaide, Australia. Her dad Simon Weaving is a filmmaker who pursued a career as a lecturer at the University of Newcastle in South Wales. Additionally, he's the artistic director behind the "Canberra International Film Festival".
Her mother Helena Bezzina is an art therapist who serves at Newcastle University. Samara moved around a lot as a child due to her parent's work growing up in Singapore, Fiji, Australia, and Indonesia. She initially became interested in showbiz due to her father's being a director.
Her little sister Morgan is also pursuing her career as an actress and her uncle Hugo Weaving is an actor who had numerous roles. During her school years, Smara was a bit of an introvert and quite shy due to the fact she moved to new places during her childhood.
In terms of education, she attended school in Jakarta, Indonesia, and then at the Pittwater House School in Australia. She and her family eventually moved back to Australia permanently in 2005. Samara then moved to Canberra where she graduated from the Canberra Girls Grammar School.
Career
At the age of 5, Samara enrolled in a drama school and made her acting debut in school plays. She played the role of the Grinch on a stage after joining the drama school and her performance earned her a lot of attention.
Smara enjoyed acting throughout her childhood and decided to fully pursue acting after watching The "Pirates of the Caribbean" when she was 12. In high school, she got a chance to appear in several theater and school productions after becoming the drama captain.
At the age of 15 years old, Samara became a polished actress. Soon after, she started auditioning for roles in movies and TV. She scored her first major acting role in 2008 starring as Kirsten Mulroney in the Australian-UK soap opera titled "Out of the Blue".
In 2009, Samara had the role of Indigo Walker in another soap opera "Home and Away", first appearing for five weeks in a recurring role. However, she returned for the role the next year after producers asked her to appear as a part of the main cast.
Then in 2013, Samara confirmed that she'd filmed her last scenes for "Home and Away". She felt that due to the show's global success, it was a good time for her to pursue new characters. After she wrapped the show, Samara moved to London to look for new projects.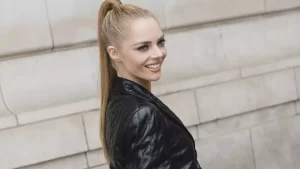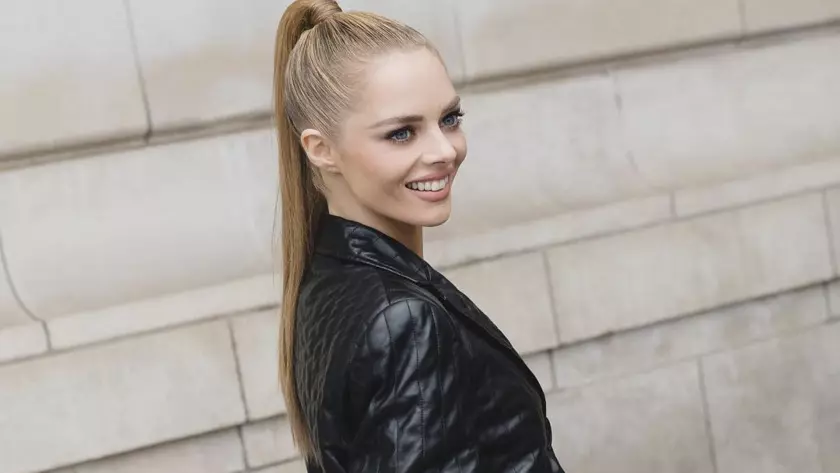 Breakthrough
Weaving booked her first role in the United States quickly followed by the leading role in the 2017 horror film "The Babysitter". That same time she landed some other roles including the recurring role of Heather in season one of "Ash vs Evil Dead" and Nelson on the show "SMILF" from 2017 to 2019.
Samara also has a Screen Actors Guild Award as a part of 2018's "Three Billboards Outside Ebbing". Aside from being a lead actress in the Netflix The Babysitter, she played Grace Le Domas in 2019's horror film "Ready or Not". This film received positive reviews along with her performance.
Then, she was in the action comedy flick "Guns Akimbo" in 2019. The following year she starred in "Last Moment of Clarity", and "Bill & Ted Face the Music", and reprised her role in "The Babysitter: Killer Queen".
Further Success
Her biggest role came when Samara appeared in the Hulu drama series "Nine Perfect Strangers" in 2021. On the show, she played the role of an influencer, Jessica Chandler. In 2022, the actress joined the cast of the film titled "Babylon" in which she had the character of Colleen Moore.
In March 2023, we have seen Samara in the hit American film "Scream VI" which is the latest installment of the horror slasher franchise. The opening scene in Scream movies is one of the biggest moments. In this film, she plays the role of Laura Crane.
Personal Life
Samara had been in a relationship with British model Rob Moore. The couple first met back in 2013 and from there the two began dating. They shared numerous pictures on their social media platforms and attended many parties. Samara and Rob broke up in 2016 after dating for nearly 3 years.
Career Highlights
Out of the Blue (Australian drama, 2008)
Home and Away (Soap opera, 2009–2013)
Ash vs Evil Dead (American series, 2015–2016)
The Babysitter (Netflix film, 2017)
Three Billboards Outside Ebbing, Missouri (Film, 2017)
Ready or Not (American comedy film, 2019)
Scream VI (American film, 2023)
2011 AACTA Award, Best Female Performance _ Nomination
2018 Critics' Choice Award, Best Acting Ensemble _ Won
2018 Screen Actors Guild Award, Outstanding Performance by a Cast in a Motion Film _ Won
Samara Weaving Net Worth
Samara Weaving has established herself in both the Australian and American entertainment industries. She is steadily making a name for herself in Hollywood with some even bigger roles to come.
The actress has accumulated a vast chunk of money from her appearance in numerous hit films and television shows. Outside of acting, she also makes money from brand endorsements such as Bonds and others. As of 2023, Samara Weaving's net worth is estimated to be $3 Million.
You May Like: