Ozuna is a Puerto Rican singer who has a net worth of a whopping $15 Million. He is best recognized for his five studio albums which helped him to accumulate a lot of wealth and fame. These projects have managed to make their place on the Billboard Top Latin Albums chart.
When it comes to the top singers in Latin American countries the first name that comes to our mind is Ozuna. He is one of the most recognized artists in the music world. The singer has not only earned popularity in Puerto Rico but also in several other countries.
In 2018 Ozuna came to the spotlight following the release of his second studio album, "Aura," which went all the way to #7 on Billboard 200. Ozuna works with some high-profile artists like Daddy Yankee, Cardi B, Romeo Santos, and others.
What is Ozuna's Net Worth?
[table id=83 /]
Early Life
Juan Carlos Ozuna Rosado was born on March 13th, 1992, in San Juan, Puerto Rico. He grew up in difficult times and faced financial problems. Ozuna's father passed away when he was just three years old.
After the death of his dad, Ozuna began living with his grandparents because his mother Yomary Rosado Marrero was not financially stable. He has Dominican ancestry on his father's side and his mother is from Puerto Rico.
Music was always in his blood, his father was a dancer for reggaeton performer Vico C. His dad performed for Vico C for almost three years. Ozuna discovered his passion for music and started writing lyrics at the age of 13. Around that time he began listening to Latin genres including salsa and bachata.
Career
Ozuna started his professional singing career in the 2000s, performing in New York City. After establishing himself as one of the well-known singers on New York streets, he started his musical career in 2012. That year Ozuna released his debut song "Imaginando."
His first single caught the attention of Latin artists, Anuel AA and Daddy Yankee. Before earning success in music, Ozuna was working in Musicologo & Menes. In 2014 he eventually signed his first record deal with Golden Family Records. Under the label, he continued to release more tracks on his self-titled YouTube channel.
That year Ozuna released his breakthrough single "Si No Te Quiere" featuring rapper Dozi. The song went viral and led him to become a household name in Latin America. Following his success, he started getting offers to perform at live shows all around South America.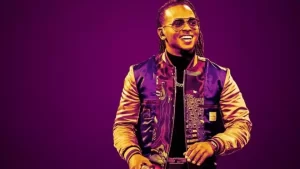 Breakthrough
In 2016 Ozuna earned mainstream success when he was featured in a collaborative single "La Ocasión." The song was sung by an artist Mambo Kingz, DJ Luian, Anuel AA, Arcangel, and De La Ghetto. Additionally, it became a life-changing track for Ozuna as it went all the way to #22 on the Billboard Hot Latin Singles chart.
2016 was the big year for Ozuna in which he released his massive hit single "Te Vas." That song garnered over 880 million views on YouTube, becoming one of his most-played songs. Ozuna followed this up with another hit single "Dile Que Tu Me Quieres" which hit the Billboard Latin chart, peaking at #13.
In the following year, Ozuna was one of the most successful singers, as he dropped the hit track "Tu Foto." After reaching the 10th spot on the Latin Billboard list, that track received over 887 million views on YouTube.
Further Success
In the year 2017, Ozuna was getting offers from record labels to sign a deal. He wound up signing with Sony Music Latin & VP Entertainment. In August of that year, he released his debut studio album "Odisea." He went on tour in Latin America and European cities in support of that project.
Ozuna was at the peak of his career when he released his 2nd studio album "Aura" in August 2018. It appeared at #7 on the US Billboard 200. Upon its release, the album had the biggest streaming week.
With the help of this album, Ozuna became YouTube's most-viewed artist in the world in 2018. He was chosen for the 2018 annual list of the 100 most influential people by Time Magazine.
Other Ventures
Outside of music, Ozuna tried his hand at acting in 2018, making his debut in the 2018 film, "Que León." After that, he began starring in big productions such as the Fast & Furious franchise F9," among others.
In October 2018 he teamed up with artists DJ Snake, Cardi B, and Selena Gomez for the hit single "Taki Taki." This song earned quadruple platinum certification by RIIA and became the most-streamed track on Spotify that month.
In 2019 Ozuna's third album, "Nibiru" was released and the guest appearances came from Snoop Dogg, DJ Snake, and Diddy. ENOC was his fourth studio album which came out in September 2020.
Personal Life
Ozuna began his relationship with businesswoman and socialite, Taina Marie Melendez. The couple has been married since Ozuna was at the beginning of his music career. Taina gave birth to her first daughter Sofia. Later the two welcomed their son, Jacob.
Cars
Here are some of the impressive cars in Ozuna's garage:
Lamborghini Aventador
Ferrari 458 Spider
Bentley Continental GT
Rolls Royce Dawn
Rolls Royce Cullinan
Porsche 911 Turbo S
Mercedes-Benz E-Class Cabriolet
Real Estate
The popular Puerto Rican singer, Ozuna has a net worth of $15 Million and he has been able to spend millions on his lifestyle. He owns a lavish mansion, located in the Coconut Grove neighborhood in Miami, Florida.
Ozuna reportedly spent $5.5 on this luxury estate which featured five beds, and seven baths, with a basketball court, a home cinema, and a gym. The house spans over 7,000 square feet of space and feels like a mini-resort.
Career Highlights
Aura, (Second Album, 2018)
Taki Taki, (Song, 2018)
Being one of the best-selling artists of all time
5 Billboard Music Awards, Top Latin Artist, Top Latin Song, (2018-2019) _ Won
12 Billboard Latin Music Awards, (2017-18-19-20-21) _ Won
6 Latin American Music Awards _ Won
8 Lo Nuestro Awards, _ Won
2 Latin Grammy Awards, _ Won
10 Latin Grammy Awards, _ Nominations
4 Guinness World Records, _ Won
Ozuna Net Worth
Ozuna is a Puerto Rican singer from San Juan who gained immense popularity over the years. He began his career in 2012 and within a few periods, Ozuna became one of the most streamed artists in the industry.
He first came to the limelight after the release of his hit single "Si No Te Quiere." That track encouraged him to work with big names in the music business. Now, most of his music videos earned over 100 million views on YouTube.
The main source of his wealth comes from music, such as working as a featured artist with other musicians as well as releasing his own albums. Ozuna has more than 36 million subscribers on his YouTube channel. He also appears in films and TV commercials, which is another great source of his revenue.
Ozuna has managed to sell over 15 million records worldwide and has come up as one of the best-selling Latin American music artists. As of 2023, Ozuna's net worth is estimated to be $15 Million.
You May Like: