Dasha Taran is a Russian model and social media sensation who has a net worth of $1 Million. She is best known for sharing her lifestyle and skincare routine on social media. Dasha gained an impressive fan following over the years.
She uploads vlogs on her eponymous YouTube channel which she created in March 2013. The social media personality has over 5 million followers on Instagram alone. Despite her success on social media, Dasha has several brand deals and modeled for some renowned names such as 66girls.
What is Dasha Taran's Net Worth?
[table id=365 /]
Early Life
Dasha Taran was born on October 12th, 1999, in Krasnodar, Russia. After spending a handful of years in Russia, Dasha moved to Seoul, South Korea. Her father Garik Taran is a content creator and YouTuber.
She grew up with her younger brother Stefan Taran who is also a YouTuber. In terms of education, Dasha attended high school in Russia where she completed 11th grade. Then she developed an interest in entertainment and began studying Film and TV Directing.
Career
Dasha always had an interest in photography and artwork from her childhood. She used to sell paintings online through different platforms. At first, she had no interest in modeling but the turning point of her career came when she shared one of her pictures on social media.
Her first picture blew up online and earned her thousands of followers. Additionally, Dasha started getting offers from numerous high-end brands. Around that time she got offered a role in a Russian TV series however this role was not suitable for her.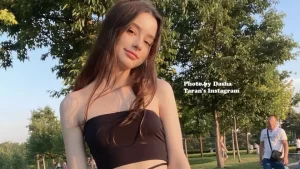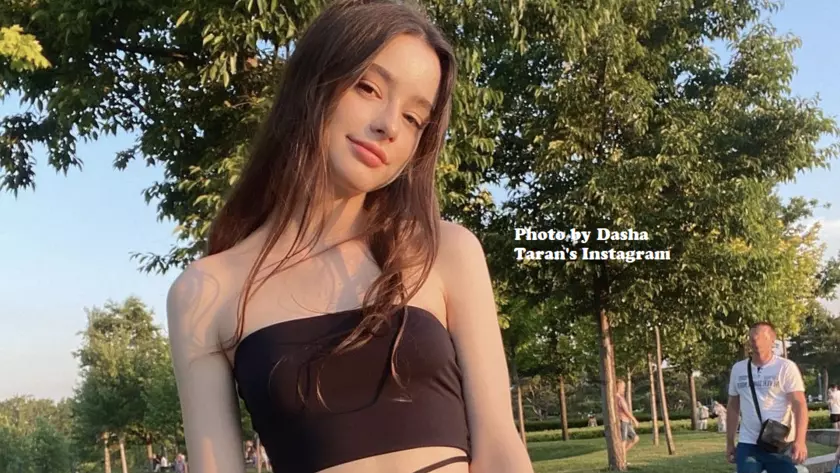 Breakthrough
Dasha Taran launched her self-titled YouTube channel in March 2013. But she didn't upload her first video on YouTube until December 2017. Her first video was titled "ПОВСЕДНЕВНЫЙ МЕЙК//CASUAL MAKEUP" which has over 1 million views.
In the meantime, Dasha was gaining popularity on social media by sharing her pictures on Instagram. She was also learning the English language to pursue her modeling career.
Despite her success on YouTube, she expanded her outreach to other social media outlets including TikTok. There she began posting lip-syncing videos, and dancing videos. Her content went viral, earning her millions of followers.
Other Ventures
In early 2019 Dasha had a strong fan following on social media which caught the attention of a Korean agency known as Rainmakers. This modeling agency invited Dasha to Korea and she quickly signed with them in May 2019.
Soon, Taran made another contract with Profile Model Management Ltd and began receiving modeling gigs. Before this, she has done work for the famous brand "66girls". She also participated in TC Candler's "The 100 Most Beautiful Faces of 2018" competition.
Taran has been promoting numerous brands including KYLIE Coco Collection, MAC, Vieu, NARS, NYX, L'oreal Feline, and Anastasia Beverly Hills Modern Renaissance. 
Career Highlights
Here are some of the most popular videos of Dasha Taran on YouTube:
SKINCARE #1 (2018)
Easy & Beautiful Makeup (2018)
INSTA QUICK MAKEUP! EASY & PRETTY (2019)
MY SKINCARE ROUTINE! #2 (2020)
Cute dolly makeup, natural glow / tiktok viral makeup / Dasha Taran (2021)
Dasha Taran Net Worth
Dasha Taran is one of the most recognized models on social media and has millions of fans from all across the world. Her popularity grew when her first picture went viral.
Dasha mainly earns from brand endorsements, commercials, and some other ventures. Thanks to having over 1.7 million subscribers on YouTube, she accumulated a lot of fortune for herself. As of 2023, Dasha Taran's net worth is estimated to be $1 Million.
You May Like: