Clever Rapper is an American hip-hop rapper and singer-songwriter who has a net worth of $500,000. He rose to fame after releasing his album titled "Who is Clever?". Since releasing that project, he continued to drop one hit single after another.
Despite this, Clever gained mainstream success when he became Post Malone's first signee. His music caught the attention of famous artists which helped to gain more popularity.
What is Clever Rapper's Net Worth?
[table id=352 /]
Early Life
Joshua Tyler Huie aka Clever was born on July 8th, 1985 in Gadsden, Alabama. His earliest years were surrounded by natural beauty, which inspired him to pick up a pen and began writing poetry from a very young age.
The first CD he ever bought was a Korn album. From there, he went on to other types of artists and genres, including hip-hop, where he discovered the music of rapper Jay-Z. While growing up, Joshua spent hours mimicking Jay's delivery while also studying rhyming schemes.
Career
At the age of 11, Joshua developed an interest in music and began writing poetry. While attending Emma Sansom High School he tried his hand at sports, in particular baseball. He played throughout high school and earned himself a number of college sponsorships.
However, Joshua wound up turning himself to pursue his dream of music. At the age of 14, he discovered his stage name a moniker "Clever". Two years later, he was making his debut on the local radio at the age of 16 during a segment in which he'd freestyle battle callers who dialed into the live show.
That gig eventually led to a job as a radio personality. But Clever only looked at it as an opportunity to further network and push his own music. Then at the age of 18, he traveled all the way from Alabama to New York City so that he could audition for one of his favorite shows called "106 & Park" on the BET Network.
It was a 24-hour bus ride just to get to the Big Apple and when he finally got there, he battled twice and won both times. Afterward, Clever hopped on a bus back to Alabama and didn't receive a call back for over a month.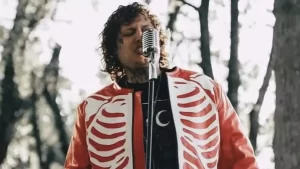 Breakthrough
Soon, the producer of this series got in touch with him and asked him to appear on the show. After appearing on "106 & Park", he began releasing a number of solo mixtapes, starting around 2006 with titles like "Once More" and "Mayhem" among others.
In October 2019, the rapper released his biggest project, an album titled "Who Is Clever?" It featured collaborations with artists like NLE Choppa, NoCape, and Rylo Rodriguez. Some of that music had found its way to people close to Post Malone who then became just a big fan of Clever's music as Juice Wrld had been.
Further Success
Clever's music caught the attention of Post Malone and became the first-ever signee to the Post's Record label. From there, things have just kept on getting bigger and better for him. One day Clever checked his DMS on social media where his fans had let him know that Justin Bieber recently commented on one of his posts.
Afterward, Clever reached out to the Canadian superstar. He was surprised to find out that Justin wanted him to appear in his upcoming single "Forever". In 2021, Clever finally released his proper debut album titled "Crazy". The rapper Clever has a net worth of $1 Million.
Other Ventures
Clever began attracting the right kind of attention in music. After shooting a few music videos and releasing some snippets on Instagram, he got noticed by hip-hop media sites like My Mixtapez who sent Clever's music to G Money who in turn passed it along to his brother Lil Bibby.
At that time, Lil Bibby had signed to Juice Wrld to his independent label "Grade A Productions". After Clever became the next artist to sign on the label, Bibby played some of his music for Juice. Shortly thereafter, rapper Juice was demanding Clever to appear on his next album.
Clever quickly flew to Los Angeles to hang out with Juice and his boys during a few recording sessions. He eventually wound up popping up on a verse for the single "Ring Ring".
Personal Life
Clever found himself being arrested a series of times including once for the manufacturer of an explosive device. Once he had his legal problems sorted out Clever signed his first deal in the music industry which wound up sticking in a dead-end deal.
Later, he got a chance to write songs for the likes of Snoop Dogg, Kurupt, and David Foster. Following this, he eventually made enough contacts in the rap community to fly solo once more and worked his way out of that contract.
Clever is learning how to balance his thriving rap career with the responsibilities of being a father. He has been in a relationship for many years and providing his family with a good living. According to Clever, having children has made him a lot more grounded and has pushed him to work harder.
Career Highlights
Who is Clever (Album, 2019)
Being the first signee to Post Malone's label
Clever Rapper Net Worth
Clever is one of the most rising rappers in the American rap community. He rose to fame after signing a deal with Post Malone's Label. Later, his collaboration with Justin Bieber allowed him to achieve more success in music.
In his mid-30s Clever was finally achieving his breakthrough moment after over a decade of grinding away the industry. As of 2023, Clever Rapper's net worth is estimated to be $1 Million.