ZHC is an American YouTuber, content creator, and social media personality who has a net worth of $6 Million. He is best known for uploading long art timelapse by utilizing paintbrushes, markers, pencils, and inks to make videos on YouTube.
ZHC leveraged his amazing talent as an artist into a full-blown YouTube career that enabled him to do things like surprise MrBeast with a custom-made Tesla. The man has amassed over 3 million followers on Instagram and a whopping 25 million subscribers on YouTube.
His subscriber numbers really started trending upward after posting a video to YouTube that saw him drawing a picture of fellow popular YouTuber, MrBeast. ZHC has begun utilizing his unique artistic skills to make a bunch of philanthropic material.
What is ZHC's Net Worth?
[table id=255 /]
Early Life
Zach Hsieh was born on January 14th, 1999, in San Jose, California, USA. Not a whole lot of details are available about his parents. But Zach has mentioned that he believes his artistic talent comes from his mom's side of the family.
As a kid, he was super shy and quiet. Once he began attending high school, things changed in his life when he picked up some spider-man comics for the first time. Despite having a natural talent for illustration in artwork, Zach wasn't always the polished artist that he presents himself as of today.
Zach found art classes in high school to be boring. In his sophomore of high school, he started dedicating himself more to craft. After discovering his passion for art, he began drying 8 to 12 hours a day for 3 years straight.
He learned early on to take his weaknesses and turn them into his strengths by focusing on those areas of drying. In order to push his draftsmanship to the next level, Zach began studying professional comic book artists. He graduated from the School of Visual Arts, in New York City.
Career
In 2017 Zach created an account on Instagram and YouTube and began uploading content under his moniker of "ZHC". He was posting his drawings to Instagram and "How To" videos to YouTube. Over the course of the first two years of social media, he grew 400,000 followers on Instagram.
His content found a loyal audience, thanks to his impressive talent and down-to-earth sense of humor. When Zach was at the beginning of his career, his dream job was to work as an artist for one of the big two publishers including "DC Marvel".
His first video titled "How to Draw Spiderman (Comic book style)" was uploaded in December 2016. Since then he created a number more content which really took off. In 2018 Zach began working on his passion more seriously and by the following year, he had over a million subscribers on YouTube.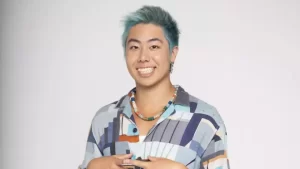 Breakthrough
The breakout moment of ZHC's career came when he expanded his content from tutorials into challenge-orientated and physiotherapist videos. In May 2019, he uploaded a video "Last To Stop Drawing Wins $10,000" which went viral, garnering over 24 million views.
Later, in March 2020, Zach created a video titled "I Surprised MrBeast With A Custom Tesla!" which became the turning point of his career. That particular video earned him thousands of new subscribers as well as it amassed over 57 million views. By the start of 2021, his channel was already crossed a 20 million subscribers count.
Other Ventures
As his exposure has grown, ZHC signed with "Night Media" a creator management company that counts the likes of MrBeast, Preston, and Typical Gamer, among many others. Despite this, he also created a company known as "Art Alliance and the Copic Abuse Foundation".
ZHC gained more popularity when he collaborated with popular names including Charli D'Amelio, James Charles, Chase Hudson, Brent Rivera, and MrBeast. He also has done endorsement work for a couple of brands such as Best Buy and Chips Ahoy!
Career Highlights
Last To Stop Drawing Wins $10,000 (2019)
Customizing 11 iPhone 11s, Then Giving Them To People (2019)
Surprising Charli D'Amelio With 20 Custom iPhone 11s! (2020)
Surprising Zach King With A Custom Car (2020)
I Surprised Brent Rivera With A Custom iPad Pro Mural! (2020)
I Customized A School! (2021)
2020 10th Streamy Award, Breakout Creator _ Nomination
2021 11th Streamy Award, Best Collaboration with MrBeast _ Nomination
ZHC Net Worth
ZHC is one of the most successful content creators on the internet. He is extremely dedicated to his craft and has been ever since realizing what it is he wanted to do. This self-thought comic book artist made a name for himself through his hard work and dedication.
ZHC mainly earns from his YouTube channel where some of his videos even crossed the 100 million view mark. As he's working on new projects, his popularity and wealth are growing regularly. As of 2023, ZCH's net worth is estimated to be $6 Million.
You May Like: