Ubah Hassan is a Somali-Canadian model and TV personality who has a net worth of $1.5 Million. She initially rose to fame as the cover of Ralph Lauren's S/S 2009 campaign.
Later, Ubah continued to work with some prominent designers including Oscar de la Renta, Gucci, Rachel Roy, and Betsey Johnson. In May 2008, Ubah found herself as Model of the Week by Models.com.
Aside from establishing herself as one of the top models in the fashion industry, she is also a television star. Hassan came to the spotlight when she joined the 14th season of the Bravo reality series called The Real Housewives of New York City.
What is Ubah Hassan's Net Worth?
[table id=624 /]
Early Life
Ubah Ali Hassan was born on August 27th, 1987, in a Muslim family in Somalia. She decided to stay with her father and brother in Somalia after her mother and sister were relocated to Ethiopia in 1991.
Ubah, her dad, and her brother later moved to Kenya in 1994 before Ubah immigrated to Canada when she was 15 years old in 1997. In Canada, she met her mother and sister who had already immigrated to this country earlier. Ubah's family had to live in a homeless shelter for one year after moving to Canada.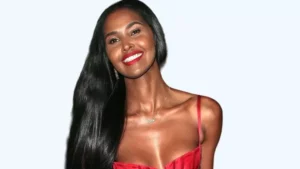 Career
Ubah's modeling career began in Canada when she was scouted by a photographer at a park at the age of 17. From there, she continued modeling for management in Toronto and Vancouver.
In 2007, Ubah signed with "Click Model Management" in New York City and caught the attention of high-profile photographers. Soon, she began doing walking fashion runways along with successful photoshoots.
The year 2008 presented several opportunities for Hassan. She was featured in an Allure magazine editorial spread and became Model.com's Model of the Week. In July 2008 and January 2009, Ubah was featured in Vogue Italia's "Black Issue" and Vogue's "Soul Kitchen Issue" respectively.
Breakthrough
Ubah Hassan became a household name in the fashion world after being face of the Ralph Lauren's Spring/Summer 2009 campaign. During that period, she was at the peak of her career and was working for high-end designers, labels, and management.
Hassan had deals with the likes of Gucci, Oscar de la Renta, Lucky Brand Jeans, CoverGirl, Malan Breton, Rachel Roy, Betsey Johnson, Macy's, and Polaroid. As of 2023, she is still signed with "Richard's International Model Management" in Vancouver and "Models 1" in London after having made contracts with numerous other brands over the years.
Other Ventures
In early 2015, Joe Berlinger's documentary short film titled Ubah! was premiered on CNN.com featuring Ubah. In this movie, she talks about growing up in Somalia, her modeling period, and the charitable work she does in Cambodia.
Besides this, while living in Canada, Ubah tried her hand at business by launching her own restaurant. Additionally, she founded the African-inspired vegan hot sauce brand named Ubah Hot.
In July 2021, Hassan got a chance to appear in 7th episode of the Netflix reality series, "My Unorthodox Life" in its first season. She appeared alongside Julia Haart and discussed her hot sauce business.
The Real Housewives of New York City
Ubah Hassan made headlines in the entertainment industry after she was announced to join the RHONY in October 2022. She became cast on The Real Housewives of New York City season 14 and began appearing with other contestants in July 2023.
The Real Housewives of New York City (RHONY) follows the lives of Sai De Silva, Ubah Hassan, Erin Dana Lichy, Jessel Taank, Brynn Whitfield, and Jenna Lyons. Thanks to her success, Ubah Hassan earned a net worth of $1.5 Million.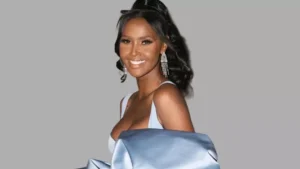 Charitable Work
Hassan earned a lot of reputation in the country for her philanthropic work. In 2012 she co-founded the "Maji Umbrellas" in a collaboration of Oxfam. Ubah served as the president of the company and helped sell umbrellas along with donating to East Africa. As a result of her work with "Maji Umbrellas", she Elle magazine Genius Award.
Moreover, Hassan also collaborated with TOMS charity in Cambodia, later working with the non-profit organization called All Hands and Hearts. 
Career Highlights
Being face of the Ralph Lauren's S/S 2009 campaign
Working for popular designers Ralph Lauren, Gucci, Rachel Roy, and Oscar de la Renta
The Real Housewives of New York City (Reality show, 2023)
Ubah Hassan Net Worth
Ubah Hassan is one of the rising TV stars in the American entertainment business. Her popularity soared after her appearance in season 14 of the popular show RHONY. Despite this, Ubah accumulated a lot of wealth through running her businesses as well as working for several modeling managements.
Sai achieved significant wealth and a great reputation throughout her modeling career. Hassan had a big break when she became face of the "Ralph Lauren". She makes money from her modeling work, brand endorsements, social media, and businesses. As of 2023, Ubah Hassan's net worth is estimated to be $1.5 Million.