Tommy Craze is a YouTube personality from Poland who has a net worth of $3 Million. Tommy rose to fame with his various rap videos including Various Songs Without Autotune, Genius Interviews VS Real Songs 2020, and Rap Songs That Sound Exact The Same & more.
Craze has managed to earn nearly 3 million subscribers on his YouTube channel. He also helped launch the career of rapper Lil Loaded when he reacted to his music video when he reacted to his music video which at the time had zero views.
What is Tommy Craze's Net Worth?
[table id=635 /]
Early Life
Tomasz Krause was born on November 11th, 1995, in Bydgoszcz, Poland. His parents were both in their late 60s and early 70s in 2020. Due to their age and European traditions, his parents were super old school.
His father was also a champion boxer in Poland in the 1960s and he passed down his genetics to his son Tommy. He also has four sisters but they are way older than him. His eldest sister is 28 years a senior and the closest to him in age was still 19 years old when Tommy was born.
When he was just a kid, three of his sisters moved to Australia with their husbands. That left him his parents and one sister in Poland. Unfortunately, his sister passed away in 2009 from brea*t cancer.
Early Work
When Tommy was just eight years old, the family relocated to Melbourne, Australia. There, his parents worked day and night from grade three to grade six, so he was mostly left alone at home where he spent hours editing and learning Photoshop.
During this time, he began to idolize YouTubers who were making a career for themselves online including Ryan Higa and Ray William Johnson. Aside from making content, he did have an early obsession with the gym. He started hitting the gym at the age of 12, excited to bulk up so he could impress some girls.
Outside of spending time in the gym, he attended various schools and moved frequently as his parents changed jobs at different places. Tommy attended High School at Hampton Park where he got his name Tommy Craze.
This time, he started helping his family and picked up two gigs at a fish & chip shop, doing double shifts after school. Additionally, Tommy worked at a sushi takeaway, later working as a janitor with his father, before becoming a motion graphic artist.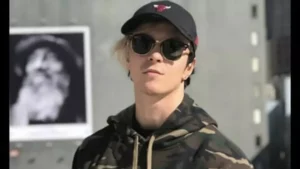 Career Beginnings
Upon his high school graduation, Tommy went to the University of Canberra for two weeks before dropping out. He decided to take a chance on himself rather than work for someone else. In 2016, Tommy's first channel blew up with him doing videos based around Polish culture.
After getting 50,000 subscribers, he quit all his jobs and began pursuing YouTube as a full-time career. Tommy teamed up with his friend Benjamin Frost and managed to hit almost a million subscribers on their channel called JET Crew.
Breakthrough
In 2018 YouTube removed half the videos from his channel for whatever reason. In September 2018, Tommy uploaded a video titled "Rap Songs That Sound Exactly The Same" which went viral and earned over 6 million views.
Tommy stated that he is obsessed with rap and people wanted more hip-hop videos so that's exactly what he gave them. In October 2019, Tommy dropped a video titled "GENIUS INTERVIEWS vs REAL SONGS 2020" which became a massive success by amassing over 18 million views.
Personal Life
Tommy Craze has been in a relationship with his longtime girlfriend Gabriella. According to reports, the couple began dating in 2011 and made various collaborative videos on YouTube.
Career Highlights
Here are some of the most popular videos of Tommy Craze:
Having YouTube and Spotify accounts under the name of DripDrop
GENIUS INTERVIEWS vs REAL SONGS (2019)
POPULAR RAP SONGS WITHOUT AUTOTUNE (2019)
RAP SONGS THAT SOUND EXACTLY THE SAME (2019)
MODERN RAP SONGS WITHOUT AUTOTUNE (2019)
BEST RAPPERS BY AGE (9 – 91 Years Old) (2020)
RAP SONGS from Level 1 To Level 100 (2020)
Tommy Craze Net Worth
Tommy Craze is one of the most recognized YouTubers from Poland. He wanted to make YouTube videos since the age of 12. Craze became obsessed with popular creators including Ryan Higa and Ray William Johnson and began at an early age learning how to work Photoshop, coding, video editing, and after-effects.
Tommy began his YouTube journey back in 2007 but the breakthrough moment of his career came in 2019 when most of his videos went viral. He mainly earns from making videos on YouTube as well as collaborating with other content creators. As of 2023, Tommy Craze's net worth is estimated to be $3 Million. 
You May Like