Supreme Patty is an American content creator and social media sensation who has a net worth of $4 Million. He is best known for making some of the viral comedic short sketches that he posts on his Instagram account.
Supreme has been able to create an impressive brand of online comedy. His content has taken him from an unknown kid to one of the most viral personalities on Instagram.
Supreme first made a name for himself on Instagram and then expanded his outreach by joining YouTube. In April 2015, he created his YouTube account and began uploading comedy and prank videos.
What is Supreme Patty's Net Worth?
Net Worth
$4 Million
Age
25
Born
December 18, 1997
Profession
Social Media Personality,
YouTuber
Country
United States of America
Salary (Annual)
$700,000
Last Updated
2023
Early Life
Patrick Wallace aka Supreme Patty was born on December 18th, 1997, in Daytona Beach, Florida. His father Bill and mother Angie Wallace got divorced when he was very young.
Supreme spent his childhood bouncing between his mom's and his dad's houses. When he was 11 years old, he finally stayed in an apartment with his mother, older sister Katie, and grandmother. His mom worked at a nursing home to pay the bills.
In terms of education, he attended Sugar Mill Elementary School and later Florida's Ormond Beach Middle School. While in Daytona Beach, Supreme enrolled at Seabreeze High School, but dropped out of school due to the depression. Later, he went to study at Santa Fe College.
Career
Before launching a career as a social media personality, Supreme Patty used to smoke. He checked into a rehabilitation facility and decided to quit drugs. After getting a fresh start in life, Supreme got his GED and began posting videos to Instagram.
Before Instagram, Patty had several jobs to support himself. At one point he was a manager at a place named "Sparkle & Shine". He also worked as a lifeguard and was even a cook at Hooters. His Instagram name reportedly came from an online name Generator.
The first video that went viral was when he ate an impressive three Hot Dogs in five seconds. That video got reposted by actor Orlando Brown. From that point on he continued to make more content on Instagram in which most of his videos went viral.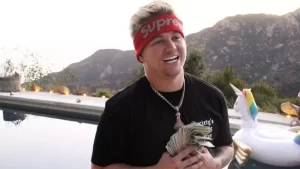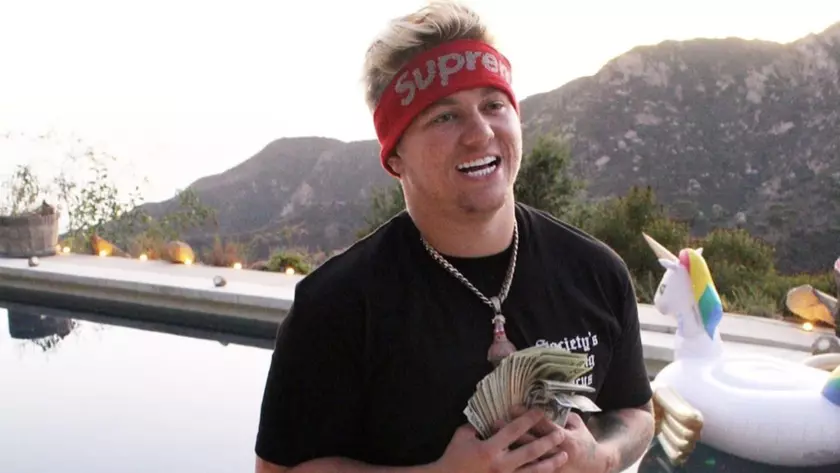 Breakthrough
Supreme Patty caught his first big break while attending Santa Fe College in Gainesville. He was inspired by Soulja Boy and FatBoy SSE to take benefit of viral internet campaigns. The man also began creating viral video moments of his life.
After discovering how much money he could make online, Supreme dropped out of high school and began to make online videos full-time career. He started looking around at other online celebrities using Instagram to make a name for themselves.
Other Ventures
After his online fame took off, he upgraded his lifestyle on all accounts. Today, Patty earns money from being an online personality. That includes product placement, events, online shoutouts, and music royalties from his rap career.
Patty collaborated with names including Scott Storch and YNW Melly. He tried his hand at business by launching a merch line through his website. Supreme offers jewelry, as well as pillows, T-shirts, posters, stickers, home decor, and much more.
In terms of clothes, Patty loves to wear the Supreme brand with his iconic Supreme headband, becoming a signature piece of his outfit. Additionally, he got a tattoo of the Supreme logo on his chest.
Personal Life
Supreme Patty has been in a relationship with a girl named Katie Marie. He says that besides spoiling himself with cars, he is perfectly fine just staying at home with his girlfriend and pets.
Car Collection
Ford Escort
Porsche 911
Ford F350 Turbo Truck
Terminator Cobra
Dodge Srt 4
Supreme Patty Net Worth
Supreme Patty is one of the most successful content creators on the internet. He started his career by posting comedic videos on Instagram and eventually became a viral sensation.
Outside of making money from content creation, he also earns from endorsing brands including High Times. Supreme has been able to create a whole new lifestyle for himself and his friends.
That new life includes pretty nice cars, houses, expensive chains, and much more. As of 2023, Supreme Patty's net worth is estimated to be $4 Million.
You May Like: