Rondodasosa is an Italian rapper and music artist who has a net worth of $800,000. He came to the spotlight after releasing his hugely viral song, "Face to Face" along with a slew of others.
Once his music arrived on the shores of North America, people instantly began drawing comparisons between him and the late, great, Pop Smoke thanks to Rondo's use of drill beats.
He quickly became one of the biggest international faces in the genre with 6 of his singles earning more than 15 Million streams each on Spotify. Let's take a look at the total net worth of Rondodasosa and his career.
What is Rondodasosa's Net Worth?
[table id=597 /]
Early Life
Mattia Barbieri aka Rondodasosa was born on April 29th, 2002, in the city of Milan Lombardy which is located in Northern Italy. He was raised in the Milan district known as San Siro.
Rondo grew up without his father in his life, whether his dad passed away or left his family behind is difficult to figure out. He got a job at his local McDonald's where he tried to earn some money for himself and his family.
Soon, Rondo got involved in small street crime in San Siro, in his early teenage years. At the age of 18, his life began to change completely.
Career
Rondodasosa began his music career in 2020. He had spent the past few years building up his skills but he wouldn't find his fan base until his January 2020 song "Free Samy" went viral.
Rondo's song "Face to Face" was released in the early summer of 2020. It utilized the popular Bollywood (Exposing Me RMX) that other drill artists such as Memo600, Pop Smoke, King Von, and CJ have used to such great effect.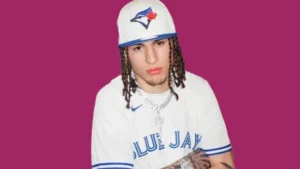 Breakthrough
Once his song "Face to Face" blew up, Rondo continued to create further hit songs with his original beats. His follow-up song Louboutin alongside his friend Vale Pain became one of the most successful tracks of his career.
Following his breakthrough moment, Rondo dropped his debut, EP Giovane Rondo, in October 2020. That project led him to become Italy's most promising hip-hop artist. His first extended play featured artists like Capo Plaza and Shiva and became Rondo's official statement of intent.
Further Success
Rondo signed with "Warner Music Group" in Italy and is fast on his way toward becoming one of their most successful artists. After signing a contract, he continued to drop hit after hit singles including songs like "Movie", "Dubai", and his North American Crossover Jam "Body" (ft Russ Millions and Tion Wayne).
In 2022 the rapper was featured on Central Cee's mixtape 23's single Eurovision. In November of that year, his debut album Trenches Baby came out and peaked at #1 in his country.
Other Ventures
Rondo is planning on becoming more than just a promising up-and-comer. During his career, he collaborated with many artists including Shiva, Capo Plaza, Sacky, Vale Pain, Lazza, and NKO, among others.
In early 2021, Rondo's Instagram account was banned due to his criticism of the Italian government's management of the COVID-19 pandemic, despite his success on the platform.
After the riots at a disco, he was handed a two-year DASPO by the Milanese police in mid-2021. The musician was barred from accessing bars, discos, and public places in the town due to the order.
Career Highlights
Here are some of the most popular songs of Rondodasosa:
Face To Face
SLATT
DUBAI
MOVIE
Rondo X STURDY
Giovane Rondo (First EP, 2020)
Rondodasosa Net Worth
Rondodasosa established himself as one of the most recognized rap artists in Italy. He gained recognition not only in his country but also in the American rap community. Most of his music videos earned over 50 million views on his self-titled YouTube channel.
Outside of YouTube, Rondodasosa earns from live performances, collaborations with other artists, as well as his deal with Warner Music Records. As of 2023, Rondodasosa's net worth is estimated to be $800 Thousand.