Milly Alcock is an Australian actress and model who has a net worth of $3 Million. She is best recognized for her outstanding role as Meg in the comedy series, "Upright" (2019–2022).
On the other hand, HBO's "House Of the Dragon" has been a huge hit, as was expected of the highly-anticipated Game of Thrones prequel series. In this fantasy series, one of the breakout cast members is Milly Alcock who plays Princess Rhaenyra Targaryen.
While Milly has had some acting credits on TV in her native Australia, she's new to Hollywood. Just a few years ago she had a job washing dishes in a restaurant and she never imagined she would find recognition for appearing on one of the biggest shows out there.
What is Milly Alcock's Net Worth?
[table id=119 /]
Early Life
Amelia May Alcock was born on April 11th, 2000, in Sydney, New South Wales, Australia where she was raised by her parents. She grew up with two brothers Eddy and Bert. Milly is reportedly very close to her mother Emma Alcock who always supported her at the initial stages of her acting career.
Her parents are divorced and her father made a career as a graphic designer and photographer. Melly's mother studied economics and finance at the University of Sydney. She works as a commercial director in the Australian department of the IT company, "PagerDuty."
Milly was taught to act at the young age of 6, being on the "Little Red Rocking Hood," production at her local church theater. In terms of her education, she went to the Stanmore Public School. Following that she enrolled at the  Newtown High School of the Performing Arts, dropping out in 2018 after becoming cast in "Upright."
Career
Milly made her TV debut in a 2014 episode of the romantic "Wonderland." She further appeared in commercials for names like Cadbury, NBN, KFC, and Woolworths. From 2015 to 2017 she starred as the presenter on the short-form series, "B.F. Chefs and Hanging With."
In 2017 Milly landed her first main role as Isabella in the Web miniseries, "High Life" and then as Cindi Jackson in the 3rd installment of the ABC, "Janet King." A year later she had the role of  Maya Nordenfelt in the drama, "Fighting Season."
She also appeared as Emma Carvolth in the final series of "A Place to Call Home." Some other roles she scored include Netflix's "Pine Gap" and the ABC series, "Les Norton." Milly appeared in her first feature film, "The School" in 2018.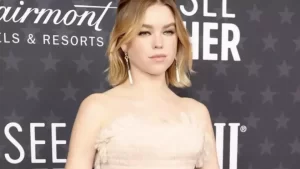 Breakthrough
It was 2019 when Milly starred in the popular comedy-drama, "Upright" as a teenager named, Meg. The show gained popularity all around the world and helped Milly with her rise to fame in the entertainment industry.
Her performance in this drama led her to receive the nomination for Best Comedy Performer at the 10th AACTA Awards. It made her one of the youngest nominees in the category. She further returned for "Upright's second season" in 2022.
Around that same time, Milly had supporting roles in shows "The Gloaming" and "Reckoning." In mid-2021 she was announced to be cast in the highly anticipated 2022 HBO series, "House of the Dragon."
It was a Game of Thrones prequel in which she had the role of young Princess Rhaenyra Targaryen. Her role in "House of the Dragon" earned her fame at the global level. In this series, she appeared alongside actors, Matt Smith, Olivia Cooke, Emily Carey, and more.
She garnered critical acclaim for her role as the Princess and was considered the highlight of the show. Milly also obtained a nomination for Best Supporting Actress in a Drama Series for the Critics' Choice Television Award.
Career Highlights
Upright, (Series, 2019–2022)
House of the Dragon, (HBO's 2022)
2023 Critics' Choice Television Award, Best Supporting Actor in a TV Series _ Nomination
Casting Guild of Australia, Rising Stars of 2018 _ Won
2020 AACTA Awards, Best Comedy Performer _ Nomination
Real Estate
Milly Alcock has a net worth of $3 million and the actress can afford luxury properties. She resides in her own flat in London, England, more specifically in the neighborhood of Primrose Hill.
It's an edgy area in North London known for its candy-colored, Georgian houses and stars-studded residents. Milly's nearby neighbors here include Lily James, Claire Foy, and her "House of the Dragon" co-star, Matt Smith.
Milly Alcock Net Worth
Milly Alcock is an Australian actress from Sydney, New South Wales. She rose to fame, and landed her role in "Upright" and "House of the Dragon." She is rapidly climbing to fame.
Her recent appearance at the Golden Globes made her even more of a fan favorite. She is one of the up-and-coming stars in showbiz. Her source of income comes from the industry such as appearing in films and hit television series.
She has done endorsement work for big brands like Cadbury, Cartier, Alexander McQueen, Woolworths, Victoria Beckham Beauty, Calvin Klein, and many more. As of 2023, Milly Alcock's net worth is estimated to be $3 Million.