Jeff Wittek is an American YouTuber, social media personality, hairstylist, and barber who has a net worth of $2 Million. Jeff established himself as one of the top barbers in the United States and got a chance to work with Big Sean and DJ Pauly D.
Wittek is a popular social media celebrity, garnering over 3 million subscribers on his YouTube channel and 3 million on Instagram. He came to the spotlight after his series Jeff's Barbershop and the podcast, Jeff FM became famous.
Jeff is also known for his appearances in the 2016 short films including Declined Credit Card and Cra*y Drug Lord. Later starred in the 2019 hit web series Stories from Our Future.
What is Jeff Wittek's Net Worth?
[table id=638 /]
Early Life
Jeffrey Wittek was born on December 15th, 1989, in Staten Island, New York, United States. Jeff grew up alongside his brother and a sister in a rough neighborhood in a middle-class family.
His father was a maintenance guy who worked hard. As a teen, he found work at a local barbershop. Growing up, he attended Susan E. Wagner High School. He sold drugs until his 2011 arrest in Miami.
Jeff was charged with possession of marijuana, cocaine, and a controlled substance, as well as illegal drug trafficking. After getting released from prison, he relocated to LA to buy marijuana and ship it back to New York.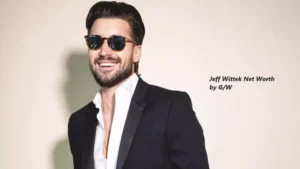 Career
Jeff began his career as a barber at the age of 15 when he first cut his hair. Later, he started doing his friends' haircuts who encouraged him to become a professional barber. At that time, he was studying in high school and was making good money.
At the age of 18, Jeff started taking a couple of vacations to Miami for better opportunities. There he discovered a barber show called "Hall Of Fame" that was opening up right on South Beach. This shop was a dream workplace for him, as celebrities and athletes frequent it.
Breakthrough
Jeff came to the limelight in 2010 after being featured in "Bad Girls Club" season 5, a reality series that was aired on Oxygen. Two years later, he started making content on "Tumblr" under the name "BehindTheCuts" which helped him to gain fame.
The turning point of Jeff's career came when he decided to create clips on Vine after taking inspiration from the likes of King Bach, Logan Paul, and Rudy Mancuso. Later, he teamed up with Rudy Mancuso and started doing Vines together in early 2016.
Jeff gained more popularity on the platform when he moved to a Hollywood apartment complex "1600 Vine". There he collaborated with high-profile social media personalities including Lele Pons, Jake Paul, David Dobrik, and the rest of The Vlog Squad. Soon, he earned the nickname of "American Jeff".
YouTube Career
Jeff started his social media career by creating his YouTube channel in 2011. He didn't gain many views until he became part of David Dobrik's Vlog Squad located at 1600 Vine. Jeff's net worth and success grew in 2019 following the launch of his talk show Jeff's Barbershop. 
Jeff was at the peak of his career, making frequent appearances in David Dobrik's challenges and viral clips. Later he quit "Vlog Squad" and started a podcast called "Jeff FM". He earned over 300k subscribers on his podcast channel and more than 3 million subs on his main channel.
Business and Endorsements
Jeff launched a hair care merch line through a website called JeffWittek.com. Impressively over 5,000 products from his merch were sold in the first week. Following his business success, he founded several barber shops in different places in the United States.
On the other hand, his social media following grabbed the attention of famous companies and he endorsed brands like American Express, McDonald's, Old Spice, Colgate 1st Phorm, and Honey. Jeff Wittek has a net worth of $2 Million.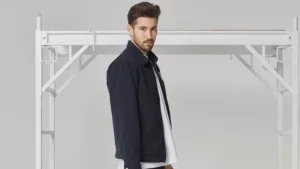 Personal Life
Jeff Wittek was arrested on his 21st birthday in Miami for drug trafficking charges, including cocaine and marijuana possession. Apart from this, Jeff started dating American actress and social media influencer Cierra Ramirez in 2015 but their relationship ended in 2018.
Besides this, Jeff was involved in an accident in 2020 when David operated an excavator and swung Jeff dangerously, causing him to fall into a lake. As a result, he had a lot of skull, hip, foot, and leg injuries. Jeff filed a lawsuit against David for a failed stunt that left him with near-fatal injuries. In the summer of 2022, Jeff was aiming for nearly 10 million dollars in damages.
You May Like
Turner "Tfue" Tenney Net Worth
Jeff Wittek Net Worth
Jeff is one of the most popular celebrities in the American entertainment business. He is a multitalented young man who established himself as a social media star, model, hairstylist, barber, and actor. Jeff Wittek earns around $100,000 per year from his YouTube channel.
Wittek makes money from multiple sources such as YouTube, business ventures, Patreon, brand endorsements, and collaborations with companies like Fanjoy. As of 2023, Jeff Wittek's net worth is estimated to be $2 Million.