D4Vd is an American singer and songwriter who has a net worth of $200,000. He rose to fame after the release of his breakthrough single "Romantic Homicide" in 2022.
The track became a massive success by peaking at Billboard's number 33 on the Hot 100 chart. D4Vd emerged as one of the music industry's most visionary and unique artists just one year after beginning his music career.
After gaining traction in the music industry he continued to release more and more music which led him to sign a deal with Interscope Records. Apart from this, the rapper is quite famous on social media platforms including Instagram as well as his self-titled YouTube channel.
What is D4Vd's Net Worth?
[table id=220 /]
Early Life
David Anthony Burke was born on March 28th, 2005, in Queens, New York, USA. He spent the first few years of his childhood in Queens before his family moved to Houston, Texas. There, David grew up in a Christian household.
He's been homeschooled since the time he was 13. He used to love having friends to hang out with at lunch, but eventually, he began to feel confined by his education. As a young boy, David started playing video games all the time, indulging himself as a means of escape.
His parents didn't support his gaming habit because it seemingly took over their son's entire life. But then he and two of his friends discovered YouTube Gamers like Myth and Daquan.
Career
David and his friends started their YouTube channels and challenged one another to see who could get the first 1000 subs. It was David who first amassed 1000 subscribers.
When he was creating gameplay montages he needed tunes to put behind the clips. So he started exploring other forms of music after discovering Gucci Gang, by Lil Pump. From there David began listening to bands like Members Only and Arctic Monkeys. 
David decided to create his own music to put on his gameplay YouTube video. He discovered easy to use music production app called "BandLab" and began recording his own music. In late 2021 David released his first song "Run Away."
Next, he recorded the track "You and I" which became the first song that he used in the background of his gameplay footage. David released a follow-up single "Bleed Out" which would go on to become the most successful track in his Fortnite video series.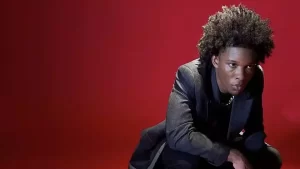 Breakthrough
In 2022 D4vd dropped the song "Never Again" and it became the first R&B track he uploaded to SoundCloud. The track went on to earn about 20,000 listens in just three days. Although he was gaining recognition on SoundCloud David wasn't sure that career music was for him.
Later his fans encouraged him to focus on music so he decided to pursue a career in music. He released more songs like "Right Now" and "DTN" both of which became hits.
In July 2022 David's breakthrough single "Romantic Homicide" came out which became an immediate hit. Thanks to the large part of the track's honest lyrics about heartbreak and resentment that connected with hundreds of thousands of listeners.
Other Ventures
David recorded his track entirely on his iPhone from the inside of his sister's closet. The single "Romantic Homicide" reached at number 34 spot on the Billboard Hot 100 chart and lead to David signing his first record deal with Dark Room and Interscope Records.
Following the major boost from TikTok, the music video to the track was directed by Tommy Killjoy and it was influenced by David's love for the series, Tokyo Ghoul. The official music video for the song Romantic Homicide garnered over 39 million views on YouTube.
D4vd gained further recognition after the release of his song "Here with Me." The music video for the song became another big success for the rapper, earning over 23 million views within 3 months of its release. On February 17, 2023, David did have a performance at White Oaks Music Hall in his Hometown of Houston.
Career Highlights
Romantic Homicide (Song, 2022)
Here with Me (Song, 2022)
D4Vd Net Worth
D4Vd had already arrived as one of music's most promising talents. He began his career in the gaming industry but the turning point of his career came when he started making music.
David came to the spotlight in late 2022 after releasing his single "Romantic Homicide" which would change his entire life. The rapper earns a vast chunk of money from the music industry such as releasing new albums as well as attending live shows.
He's continued to release one song after another, and as a result, his popularity and wealth are growing regularly. He also makes money from record labels and his YouTube channel. As of 2023, D4Vd's net worth is estimated to be $200,000.
You May Like: