Brittany Furlan is an American actress, Internet personality, and comedian who has a net worth of $3 Million. She came to the spotlight after being one of the most followed female Vine until November 2015. She had nearly 10 million followers on the platform before the app was shut down.
2015 was a big year for Furland in which she was declared one of the most influential people on the Internet by a popular magazine called Time. From there, she went on to work for several high-end brands and modeling agencies.
Aside from her popularity on social media, Brittany made a name for herself in the television industry by appearing in several TV shows including We Are Your Friends, Paradise City, The Dirt, Spy Intervention, and many more.
What is Brittany Furlan's Net Worth?
[table id=608 /]
Brittany Furlan Net Worth Growth
[table id=609 /]
Early Life
Brittany Jayne Furlan was born on September 5th, 1986, in Perkasie, Pennsylvania. She grew up with both her parents and her older brother. Brittany's father Ronald C Furlan worked as a civil engineer while her mother Jill Anne Pisano was a nurse.
Furlan's brother Gregory Furlan is a YouTuber and astrologer. She also spent her childhood with her maternal aunt Jayne Pisano-Aras. From a young age, she showcased her talent by always entertaining her friends.
Brittany was a girly girl, opting to wear lipstick for her class photos when she was just five years old. According to her Instagram, the teacher asked her "Does your mom know you're wearing makeup". She got a chance to participate in several theater productions and plays throughout Elementary and High school.
Career
In 2001 she moved to Los Angeles to pursue her career at the age of 17. Her ambition was to start a career as a performer working in comedy. However, her parents insisted that she needed a safety net, a plan B, so she decided to study fashion as well.
During her time in LA, Brittany was enjoying a night out in a bar when she caught the eye of E-casting director Leslie Wolfe. The director was looking for a character for a reality TV show Reality Hell. The show aired in 2009 with eight episodes and was well-received by audiences.
Unfortunately though, one of the contestants on the show did not like the pranks she participated in and sued the production. The girl won her lawsuit and "Reality Hell" was canceled. From there, Brittany was cast in another hidden prank show titled "Prank My Mom" in 2011 but that did little to launch her career forward.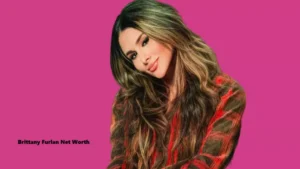 Breakthrough
Brittany was running to auditions but wasn't booking any work. She then caught word of a brand new app known as "Vine". This app had been launched in January 2013. Three months after its release, Brittany started posting her content regularly.
Furlan had considered a YouTube career but found that the platform was already overly saturated. She rose to fame after launching her most popular series on Vine called "How To Hit On Guys, The Way Guys Hit On Girls". It was a massive hit and was shared on Buzzfeed, AOL, YouTube, and many others.
Business Deals
Besides making her content, Brittany began collaborating with other Viners including Simone Shepherd, King Bach, and Simon Rex. Soon, brands started contacting her to endorse their brands.
After hitting 150,000 followers on Vine, she started receiving offers from brands and signed her first deal with Benefit Cosmetics. After that, Brittany continued to endorse brands including Pizza Hut, 7-Up, Wendy's, Reebok, Budweiser, Trident, and many more.
Further Success
Later, opportunities were landing in Brittany's lab. She was earning back producing Vine videos for major brands including American Eagle clothing, American Beagle Outfitters, Dickies, and was being flown to events like SXSW Festival. 
The question was "How much money Brittany would make in these deals?" Brittany stated that she would be a multi-millionaire if she accepted all of the offers. She won Viner of the Year at the 4th Annual Streamy Awards in 2014. Thanks to her success, Brittany Furlan has a net worth of $3 Million.
Other Ventures
Moreover, Furlan signed with one of the biggest and best agencies in the business and got a role in Zac Efron's "We Are Your Friends". Though that film was a commercial failure, Brittany had officially broken into the big leagues.
Furlan made her first film appearance as Suzie in the 2011 comedy film L.A. Paranormal followed by appearing in  DGK: Parental Advisory. In 2015, she was also seen in the television series America's Next Top Model. Later that year, she received Teen Choice Award nomination for Choice Web: Viner.
The American actor Seth Green discovered Brittany on Vine and assisted in the development of her sketch comedy show. It was produced under Seth's production company with the help of the Endemol network.
Brittany Furlan Biography
[table id=610 /]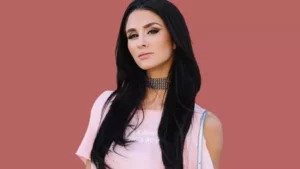 Personal Life
Brittany Furlan has been in a relationship with her boyfriend Tommy Lee since 2017. Tommy is best known for being a member of the 80s rock band Motley Crue as well as his highly publicized love life with Pamela Anderson.
Furlan and Tommy first got handsy with one another during a night out for sushi in June 2017. About six months later, they announced their engagement on Valentine's Day in 2018. A year after that, the couple officially tied the knot on Valentine's Day in 2019.
Real Estate
Shortly after marrying, Tommy and Furlan moved to his Calabasas mansion, a residence that Tommy owned since 2007. Soon, the couple spent $4.15 million on a lavish Japanese-inspired house in Brentwood, California.
Brittany Furlan Net Worth
Brittany Furlan established herself as one of the most recognized Vine stars in 2015 and accumulated billions of views on Vine Loops. Her popularity grew when she met with the likes of Paris Hilton, Katy Perry, James Franco, Johny Depp, and Amanda Cerny, among others.
She mainly earns from endorsing brands on social media, appearing in TV shows, and collaborating with other stars. Furlan won a couple of awards during her successful career and her net worth is growing regularly. As of 2023, Brittany Furlan's net worth is estimated to be $3 Million.
Conclusion
Furlan made her move to Hollywood from Philadelphia in the early 2000s to pursue a comedy career. But there were a few years when she couldn't catch a break. She took acting classes while running to auditions but couldn't find a way to make her acting dreams come true.
After being in Hollywood for a couple of years a casting director finally spotted her at a bar of all places. The next day she booked a role on a hidden camera show. Unfortunately, this gig would only last one season and again Brittany was looking for work.
To pass the time she started messing around on Vine when it was a brand new app. As soon as she had banked over a million followers Hollywood agents, producers, and sponsors began knocking on her door.
You May Like