Abby Lee Miller is an American dance instructor, choreographer, and reality TV personality who has a net worth of $2 Million. She is best recognized for her appearance on multiple seasons of the dance reality show, "Dance Moms."
At the age of 14 Miller decided to open her own dance studio, "Abby Lee Dance Company," which she sold for $300,000 in December 2022. Following her success on Dance Moms, Abby started getting roles in major productions including several spin-off series.
When she was at the peak of her career, Miller found herself in a number of controversies. Some significant issues led her to jail. Miller was sentenced to 1 year in federal prison after pleading guilty to felony bankruptcy fraud.
What is Abby Lee Miller's Net Worth?
[table id=106 /]
Early Life
Abby Lee Miller was born on September 21st of 1965 in an English and Irish descent family. She grew up in Pittsburgh, Pennsylvania. Abby Lee is the only daughter of George L. Miller and Maryen Lorrain.
Her mother Maryen was the dance teacher and owner of the dance studio, who passed away due to cancer in 2014. As a kid, she began taking dance classes at her mother's dance studio.
Along with dance, Miller also spent her childhood in other activities such as learning clarinet, ski club, and Girl Scouts. At the age of 13, she started her career as a choreographer. In the following year, Miller opened her own dance studio "Abby Lee Dance Company" and started coaching some of the competition teams.
In terms of education, Miller attended Penn Hills High School and then went to Charm School. While growing up in Penn Hills, Pennsylvania, dance was always a big part of her life.
Career
In July 2011 Miller made her TV debut as a regular cast member in the reality television show, "Dance Moms." The show began airing on Lifetime where Abby guided dancing for several years.
This reality TV show ran for a total of eight seasons and Miller made her appearance in every season. Around that time she also had the "Abby Lee Dance Company" and with this, she coached numerous students.
Breakthrough
Upon her success, she continued appearing in several other spin-off series like, "Abby's Ultimate Dance Competition." This show was aired for two seasons.
Miller followed this up with her appearance in other shows including, "Dance Moms: Miami," as well as "Dance Moms: Abby's Studio Rescue." She also got a chance to appear as a guest judge on the popular show, "Dancing with the Stars."
Outside of the "Dance Moms" franchise, Miller tried her hand in other ventures like publishing her own book entitled, "Everything I Learned about Life, I Learned in Dance Class" in 2014. Next year Miller came up with the launch of her new dance studio named, "ALDC LA" which is located in LA.
Controversy
In 1986 Abby Lee came up as a certified associate of Dance Masters of America and the Dance Masters of Pennsylvania Chapter #10. Unfortunately, her membership was yet terminated in early 2012.
It was due to her appearances on "Dance Moms," as the institution supposed that she was smearing them in the wrong light. According to the Dancer Masters of America's Representatives, Miller's reality show was "detrimental to the dance profession."
In June 2020, Miller uploaded a Black Square to Instagram on Blackout Tuesday, in reaction to the murders of Breonna Taylor, George Floyd, and Ahmaud Arbery.
She was reached out by Adriana Smith, the mother of Dance Moms season eight member Kamryn, who blamed Abby Lee of racism recalling that, "A message from her that sticks in my mind to this day during my period on DMS8 is (I know you raised in the HOOD with only a box of eight crayons, but I rose up in the Country Club with a box of 64—don't be ridiculous.)"
Financial Problems
In December 2021 Miller was pushed to file for bankruptcy after it was disclosed that she had to pay more than $400,000 in texas. She quickly filed for bankruptcy but luckily it didn't last long because began appearing in "Dance Moms" which fixed all of her financial problems.
In 2014 one of the members of the Dance Moms named, Paige Hyland, filed a $5 million lawsuit against Abby Lee alleging assault. Additionally, Paigefiled a lawsuit alleging emotional distress, but the judge ultimately dismissed this issue.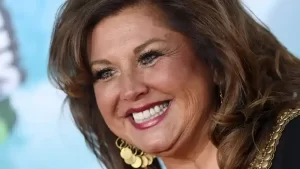 In October 2015 federal authorities indicted Miller for fraud when they discovered that she had made a secret bank account to hide her earnings from numerous sources. After filing for bankruptcy, it was ordered that Miller had to file monthly reports of her earnings.
As a result, the authorities indicted her for several charges including, concealment of bankruptcy assets, false bankruptcy declarations, and bankruptcy fraud. According to some reports, it was more than $755,000 that Miller had hidden.
In order to get rid of these serious charges, Miller was sentenced to up to 5 years in prison. Moreover, she was ordered to pay a $255,000 fine for each of the 20 counts she was indicted on. In 2015 her case was postponed 5 times when she pleaded not guilty. That year Abby didn't declare the cash payment from Australia's Dance Moms tour for which she received charges of customs fraud.
In May 2017 Abby was found guilty of fraud and was handed one year and one day imprisonment. That would be followed by a supervised release of two years. She was also ordered to pay a fine of $40,000 as well as a $120,000 judgment. Miller was sent to a halfway house to complete her sentence, after spending nine months in prison.
Personal Life
After her release from prison in 2018 Miller was diagnosed with Burkitt lymphoma. This disease is a non-Hodgkin's lymphoma cancer. It was when she had spinal surgery. As a result of her health problems, she has been not able to walk, however, she is now cancer free. 
Real Estate
Abby Lee Miller has a net worth of $2 Million and she has been able to spend millions on her luxury lifestyle. She used to live in a luxurious mansion which is located in Florida. She put the house on the market for sale with an asking price of about $$399,000.
Miller purchased this property in an off-market deal of $300,000. The house features 3 bedrooms, 2 bathrooms, a clubhouse, a full-size tennis court, and much more. Prior to this, Miller reportedly sold her dance studio, located in Pittsburgh, Pennsylvania.
Career Highlights
Here are some of the best highlights of Abby Lee Miller's career:
Dance Moms, (Appearance on 8 seasons)
Abby's Ultimate Dance Competition, (Launching her own dance show in 2012)
Entertainment Tonight, (Appearance)
Abby Lee Miller Net Worth
Abby Lee Miller is a popular reality TV star, dance instructor, actress, director, and producer from Pittsburgh, Pennsylvania. She is one of the most high-profile dance choreographers in the entertainment industry.
Miller began her dance career at the young age of 13 and made a name for herself. She has accumulated a lot of wealth and fame throughout her career. Abby Lee earned her wealth from TV deals, appearances on shows, and merchandising sales. As of 2023, Abby Lee Miller's net worth is estimated to be $2 Million.
You May Like: