Seun Kuti is a Nigerian singer and musician who has a net worth of $5 Million. He is best known for being the youngest son of a famous musician named Fela Kuti. His father is an Afrobeat pioneer and gained a lot of recognition throughout his career.
Seun followed in the footsteps of his father and became a well-known singer in the Nigerian music industry. He leads his dad's former group "Egypt 80".
What is Seun Kuti's Net Worth?
[table id=366 /]
Early Life
Oluseun Anikulapo Kuti was born on January 11th, 1983, in Lagos, Nigeria. His father Fela Kuti is a legendary Nigerian Afrobeat pioneer. Thanks to his father's work in music, Seun developed his passion for music at the age of only 5.
Later, he began performing in his father's band "Egypt 80" when he was 9 years old. Seun lost his father in 1997 and since then he became the lead singer of the band.
Career
Seun Kuti teamed up with his band and dropped his first album "Many Things" in 2008 under the moniker Sean Kuti & Egypt 80. They followed that up by releasing another project "From Africa With Fury: Rise" in 2011.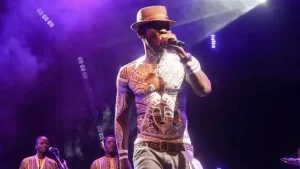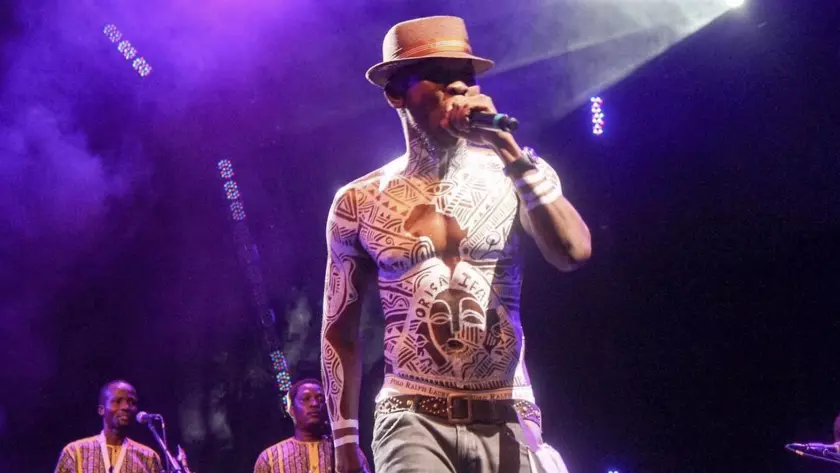 Breakthrough
In 2014 the band Egypt 80 released their album "A Long Way to the Beginning" which earned them a little success. From there, the group began recording their fourth album "Black Times" which came out in 2018. The album addresses political and social problems including poverty, corruption, and imbalance in Nigeria and Africa.
In 2016, Seun and his band dropped an EP "Struggle Sounds" under the Sony Masterworks record label. Two years later their album "Black Times" came out under the British Record label "Strut". The band continued to work on further projects including "Night Dreamer Direct to Disc Sessions" and more.
Other Ventures
Despite releasing music with his band "Egypt 80", Seun worked with several other artists. In 2010 he was invited by the band "Calle 13" to appear in their collab on their hit single "Todo se mueve" (Everything Moves). This song was included in their album called "Entren los que quieran".
In 2014, Seun Kuti got an opportunity to sing live at the Industry Nite for the very first time. A few years later, he was approached by American rapper Jidenna for his second album "85 to Africa" in 2019.
Apart from music, the singer is well known for participating in social activities and is a political activist. He talks about the rights of people who live in Nigeria and Africa. Seun often addresses issues like police brutality, and government corruption, in his music.
Personal Life
Seun Kuti is a married man who is living a happy life with his family. He has been in a relationship with a girl for many years. The two welcomed their first daughter " Ifafunmike Adara Anikulapo-Kuti" on December 16th, 2013.
Career Highlights
Being a lead member of the band Egypt 80
Many Things (Album, 2008)
2018 Grammys, World Music Category _ Nomination
Seun Kuti Net Worth
Seun Kuti is one of the most recognized Afrobeat singers in the Nigerian music industry. He gained popularity after being a lead member of his father's former band "Egypt 80".
The group has released numerous projects which earned them fame all across the world. Despite working in his own country, Seun also collabs with American artists to release their music. As of 2023, Seun Kuti's net worth is estimated to be $5 Million.
You May Like: