Jesse Plemons is an American actor with a net worth of $8 Million. He rose to fame after playing his breakthrough role as Landry Clarke in the NBC drama series titled "Friday Night Lights". In this show, he had a major role from 2006 to 2011.
Jesse has been working in the entertainment industry since his childhood and made a name for himself in films and TV. He appeared in a handful of movies and TV series over the years, and even more recently. The super skillful actor is fine at transitioning from one role to another.
Plemons is best recognized as an accomplished Hollywood star, and for his roles in series like Friday Night Lights and Breaking Bad, he earned massive success. His outstanding performance in "Breaking Bad" earned him several awards and honors.
What is Jesse Plemons' Net Worth?
[table id=259 /]
Early Life
Jesse Lon Plemons was born on April 2nd, 1988, in Dallas, Texas, to parents Jim Bob Plemons and Lisa Beth. He grew up with an older sister named Jill Plemons. Jesse was raised in the small city of Mart which is close to Waco Texas.
In 2007 Jesse graduated from the "Texas Tech University Independent School District". It is a distance learning program that allowed him to earn his high school diploma. Despite his success as an actor, he was also focussing on his proper education. For this reason, he made sure, he would graduate while still pursuing acting.
While growing up in Mart, he attended a handful of schools including middle school, junior high, and Mart High School, where he used to play football. Later he shifted to the online program after getting more acting gigs.
Career
Jesse started his Hollywood career early on as a child actor and first landed a role in a Coca-Cola commercial. Around that time he was only three and a half years old. Then when he was 8, he began doing extra work in showbiz.
With the support of his family, he was able to spend time auditioning in Los Angeles, California. It eventually allowed him to land small acting jobs. As a young performer, Plemons often fly back and forth from Mart to LA for these auditions.
Jesse appeared in a handful of films including "Varsity Blues" and "All the Pretty Horses". He had guest roles on TV shows like "Walker, Texas Ranger" and "Sabrina, the Teenage Witch". Jesse got a prominent role in the film "Children on Their Birthdays" in 2002.
Prior to his breakout in Hollywood, Plemons appeared in a bunch of other movies and TV series such as CSI "Grey's Anatomy" and "Judging Amy" between 2003 to 2006.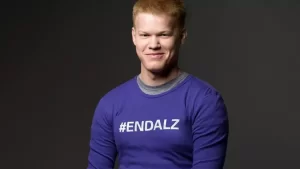 Breakthrough
At the age of 18, his modest earnestness landed Jesse a breakthrough role in the NBC drama series "Friday Night Lights" in 2006. It was filmed in Austin, Texas, and based on fictional events surrounding a high school football team in the fictional town of Dillon, Texas.
His character, Landry Clarke was a quarterback in the show and he provided comic relief. In real life, Plemons was a very accomplished football player himself. For the second season of "Friday Night Lights", his role Landry joined the panthers' football team.
The show was a fan and critic favorite and concluded after five seasons in 2011. Jesse then played Todd Alquist during the final season of the AMC series "Breaking Bad" from 2011-2013.
He went on to be a recurring character in season 5A and was endorsed to a regular role in the showing season 5B. He earned so much success that the fans of the show coined Jesse the nickname "Meth Damon" due to his uncanny resemblance to the actor Matt Damon.
Further Success
Initially, one of Jesse's first film roles was when he was 12 years old and was playing the younger version of Matt Damon's character in "All the Pretty Horses". In 2012, the actor had a supporting role in the drama "The Master" as the son of the late Philip Seymour Hoffman's role.
Jesse played mobster Kevin Weeks in the film "Black Mass", alongside Johnny Depp, which debuted in September 2015. That same year he also appeared in the films "The Programs" and the "Bridge of Spies".
Later that year, Jesse co-starred in the second season of the TV series titled "Fargo". He played Ed Blumquist, husband of Peggy Blumquist played by Kirsten Dunst. For his role in "Fargo", Plemons received a nomination for the Primetime Emmy Award in the category of Outstanding Supporting Actor in a Limited Series or Movie.
Other Ventures
In 2016 and 2017 Jesse appeared in a few other movies including starring in the film "Other People". In 2017 he starred as a main character in an episode of season 4th of the anthology show called "Black Mirror". The episode was titled "USS Callister" and Plemons portrayed Robert Daly.
In 2018, Jesse had supporting roles in films "Game Night" which is a comedy as well as "Vice". A year after, he scored a supporting role in Martin Scorsese's film "The Irishman". He reprised his role as Todd in "1El Camino: A Breaking Bad Movie" in 2019.
In the following year, Plemons received praise from critics for his lead performance in the drama "I'm Thinking of Ending Things". In 2021, he had supporting performances in some more films including Disney's "Jungle Cruise" and the horror movie "Antlers". Thanks to his work in the industry, Jesse Plemons has a net worth of $8 million.
Jesse also starred once again alongside his partner and fiance Kirsten Dunst in the Western drama "The Power of the Dog". The couple was nominated in 2022 for Academy Awards for their performances in this movie. Plemons was seen in a 2022 Netflix thriller "Windfall" alongside Jason Segel and Lily Collins, which also marked his first credit as a producer.
Personal Life
Jesse Plemons made his relationship with Hollywood actress Kirsten Dunst. The pair began dating in 2016 after working together and became engaged in 2017.
They also have a son together named Ennis Howard Plemons in 2018. Later in 2021, Kirsten gave birth to their second child James Robert. Jesse and Kirsten eventually tied the knot in July 2022.
Career Highlights
Friday Night Lights (TV Series, 2006-2011)
Breaking Bad (Series, 2012-2013)
Fargo (Comedy series, 2015)
Other People (Film, 2017)
Black Mirror (Series, 2017)
Game Night (Film, 2018)
El Camino: A Breaking Bad Movie (Drama film, 2019)
2013 Screen Actors Guild Award, Outstanding Ensemble in a Drama Series _ Won
2015 Critics' Choice TV Award, Best Supporting Actor in a Film or Miniseries _ Won
Primetime Emmy Award _2 Nominations
2022 British Academy Film Award, Best Actor in a Supporting Role _ Nomination
2022 Academy Award, Best Supporting Actor _ Nomination
Jesse Plemons Net Worth
Jesse Plemons is one of the prominent names in the Hollywood industry, who established himself in both films and television industries. Thanks to his ability to handle a wide variety of characters from a "Black Mirror" to screen stealing funny man in the movie "Game Night".
Jesse is rapidly becoming one of the best and most in-demand character actors out there. He already earned a handsome fortune for himself and his family by appearing in numerous hit projects. As of 2023, Jesse Plemons' net worth is estimated to be $8 Million.
You May Like: