Costa Titch was a South African singer and rapper who had a net worth of $200,000 at the time of his death. Titch tragically passed away after collapsing onstage during a performance at the "Ultra South Africa Music Festival" in Johannesburg, in March 2023.
Costa entered the music industry in 2020 with the release of his debut album "Made in Africa." The featured appearance for the album came from the likes of Kiernan Forbes, Riky Rick, and Boity, all of whom are South African artists.
Costa also gained popularity after releasing his hit singles including "Ma Gang", "Maitama, Superstar", and "Big Flexa". In the year 2022, the rapper was ranked as one of South African top 3 artists.
What is Costa Titch's Net Worth?
[table id=238 /]
Early Life
Costantinos Tsobanoglou was born on September 10th, 1995, in the city of Nelspruit in South Africa. It was there that Costa grew up and discovered a love for music. It was his grandfather who used to play the piano and sing during family meetings.
He also developed a love for dance and ever since the time he was a little child, he was practically incapable of sitting still, constantly jumping up and down. Around the age of 12, he took his passion for dance more seriously and began pursuing it as a career.
Career
Costa made a name for himself as one of the definitive best backup dancers South Africa had to show. This career proved to become an ideal intro to the music scene as well.
Costa soon found himself traveling all over Europe and Africa, perfecting his craft while working as a backup dancer for South African rapper Casper Nyovest. Once he established himself as a performer Costa moved to Johannesburg and joined the dance crew known as "New Age Steez".
Meanwhile, he also participated in a series of dance competitions like the Hip Hop International Dance Competition where his team wound up placing 14. During that time he worked with numerous of South Africa's biggest rappers which encouraged him to start a career in music.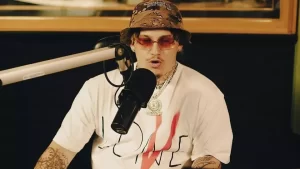 Breakthrough 
Costa released his first single titled "ACTIVATE" in 2017. The track became a runaway success in international markets around the globe. According to the rapper himself, South Africa was the top 50 countries enjoying his earliest music and it took them a while to catch on to his sound.
Following the success, Costa released his 2019 single "Nkalakatha" which became his breakthrough song. In February 2020 he uploaded the remix version of "Nkalakatha" featuring RIKY RICK & AKA, on his YouTube channel. The official video of the song earned over 100,000 views on just its first day of release.
From that point forward Costa began recording his albums including the 2020s "Made In Africa" and the 2022s "Mr Big Flexa". The single titled "Big Flexa" turned Costa into a star all around the African continent thanks in large part to its success on TikTok.
Other Ventures
Costa Titch's music caught the attention of legendary artist Akon. This Senegal-born American mega-rapper believed that Titch was destined to become a game-changing artist. Akon quickly signed Costa to his record label "Konvict Culture" in Feb 2023.
During his relatively short rap career, Costa Titch became a growing sensation in South Africa as one of the biggest stars of his developing amapiano scene. This is a style of music best characterized by deep house rhythms long drum-driven bass lines and Soulful Piano Melodies.
In terms of his lyrical pride Costa's bars combined South Africa's cultural style and indigenous languages with the international popularity of trap music. Being a white Costa also brought a new shade of color and a distinct pushing flavor to this growing music scene, including some minded experiments in cultural subversion.
Personal Life
On March 11th, 2023, Costa Titch was performing at Ultra South Africa Music Festival in Johannesburg when he suddenly appeared to fall on stage. He was then picked up by the person standing next to him but after finishing his performance, he collapsed yet again and was carried off stage.
The following day, it was revealed that Costa passed away, but, his family didn't share the exact cause of death with this announcement. Later, Akon also made sure to shout out to Titch by saying that "Costa was more than an artist, he was a brilliant superstar and hard-working man with a kind heart."
Career Highlights
ACTIVATE (Song, 2017)
Nkalakatha (Song, 2019)
Made In Africa (Debut album, 2020)
Mr Big Flexa (Album, 2022)
Big Flexa (Song, 2022)
Costa Titch Net Worth
Costa Titch was one of the rising rappers in the South African music industry. He gained popularity all across the world by releasing a unique piece of music. Costa's 2022 single "Big Flexa" earned him a lot of popularity.
He proved himself as a superstar in music and also accumulated a lot of wealth throughout his successful career. He first began his career as a dancer and then started music in the year 2017.
By popularizing the amapiano style, he made sure that he will never be forgotten in the history of the South African music scene. As of 2023, Costa Titch's net worth was estimated to be $200,000.
You May Like: