Chris Smoove is an American YouTuber who has a net worth of $5 Million. He is best known for playing popular video games including Call of Duty, NBA 2K, and Watch Dogs.
Chris earned millions of followers in a short period, thanks to his comedic voice with hilarious commentary that he provides while playing games. He has garnered over 5 million subscribers on his self-titled YouTube channel.
Smoove came to the spotlight after he did a face reveal in a commercial with Tony Parker, and starred in two PS4 commercials with David Ortiz and John Wall. He gained further recognition when he made a diss track about NBA 2K18, in the game itself.
What is Chris Smoove's Net Worth?
[table id=580 /]
Early Life
Chris Smoove was born on November 27th, 1985, in the State of Florida. He was raised by pretty strict parents. They let him play video games as long as he would attend school and get good grades.
Smoove often talks about his grandmother who lived in New York, which leads us to believe that is most likely where his father's side of the family is from.
Career
Chris made his YouTube account on March 19th, 2006. However, he uploaded his first NBA-related video in February 2008 titled "Ben Wallace Spin move + Jumper LOL". He wouldn't start to see success on YouTube until he started uploading commentary videos while playing NBA 2k games and Call of Duty with his commentary attached.
He started to do so well on YouTube, people encouraged him to make it a full-time job and drop out of college. Around 2012, when that video was posted, YouTube was getting bigger and bigger but it wasn't at the level it's at now.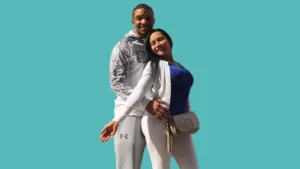 Breakthrough
The turning point of his career came when he started taking YouTube more seriously after completing his education. Smoove continued to upload videos on YouTube daily regularly, and eventually partnered with one of YouTube's biggest channels called "Machinima".
In 2010 Smoove won Machinima Sports Best Commentary Award which helped him grow his brand even more. Three years later, he left Machinima and launched some of his merch including T-shirts with his favorite catchphrases such as "That's a Smoove Move", "Come On Cuh", and "I Make It Splash Man".
Further Success
Smoove didn't reveal his identity until he teamed up with Tony Parker, four-time NBA Champion, who also retired in 2019, and Need for Speed in his epic commercial which included his face reveal.
From that point on, Smoove continued to post daily videos on YouTube, some days as much as 2 to 3 uploads per day. He dedicated his channel to being a news source following all the hottest stories in the NBA.
Other Ventures
Over his long YouTube career which is so going strong, boosting over 5 million subscribers, Smoove hasn't changed one bit. He went on to partner with 2k, who have sent him shoes and a boombox in the past.
Additionally, he did commercials including PS4 and Pepsi, who he did a Super Bowl commercial with for Super Bowl 50 in 2016. Smoove also sells a ton of merchandise on his website from phone cases to T-shirts and hoodies.
Chris Smoove Net Worth
Smoove earned popularity with his amazing catchphrases such as That's a Smoove Move, Come On Cuh, and I Make It Splash Man. He has quickly grown a large following on YouTube, Instagram, and Twitter.
Smoove is known for his hilarious commentary during gameplay of the NBA 2k series, Call of Duty, Madden, and coverage of the NBA throughout the year. He has been able to build quite Smoove Army over his one-decade YouTube career.
He earns from selling on his merch line as well as some business ventures. This is on top of the ad revenue that he gets from YouTube and any other partnerships or investments. He also got a couple of songs on iTunes including,  That's BS and Waiting on a Noob. As of 2023, Chris Smoove's net worth is estimated to be $5 Million.
You May Like